Advertise with MED
Who gets involved in MED?
• Advertisers who want to reach physicians
• Professionals who wish to enhance credibility with editorial contributions
• Doctors and clinics who want to promote their services to colleagues
• Hospitals and clinics who want to attract new doctors
• Organizations who wish to promote events and services for doctors
Why be a part of MED?
MED is the only locally-produced business magazine for all the region's physicians. Being a part of MED not only puts your message directly in the hands of this hard-to-reach niche audience, but it shows your support of a communication tool that doctors value. 
Would you like it reach local physicians and doctors?
Click here to contact us and learn more

---
MED Circulation
Doctors are not an easy audience to reach, especially in our large geographical area. MED is the only local publication that reaches not only thousands of licensed South Dakota physician and mid-level practitioner, but also hundreds of these professionals in the surrounding states. Local health systems manage hospitals and clinics in surrounding states and doctors in these areas regularly work with their specialist colleagues in larger cities.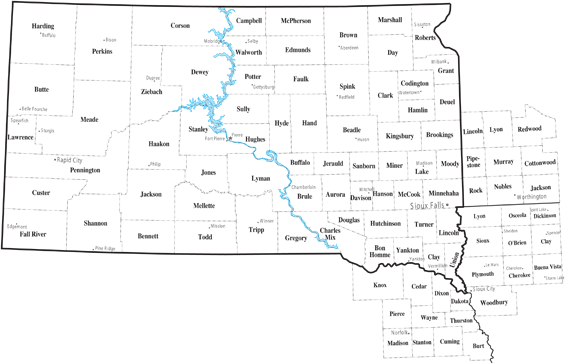 For advertisers, MED offers direct access to 5,000 high-end healthcare professionals, including doctors, executives, nurse practitioners and physician assistants in Sioux Falls, Aberdeen, Rapid City, Pierre, Worthington, Dakota Dunes, Sioux City and the surrounding areas.
---
Advertising Specs
Art Work Dimensions
Full Page Bleed:  7.75" x 10.5" includes a .125" bleed. Please keep all live matter .25" from trim.
Full Page Non-Bleed: 7.75" x 10"
1/2 Page Horizontal 6" x 4.2"
1/2 Page Vertical 3.265" x 8.6"
1/3 Page Horizontal 6" x 3"
1/3 Page Square 3.93" x 3.93"
Preferred File Format
Press optimized, Acrobat pdf/X-1a compliant files are the preferred format for final artwork. Other acceptable applications are: Adobe Indesign®, Adobe Illustrator®, and Adobe Photoshop®
Color
All images must be saved in CMYK format. Any RGB, index, or PMS colors must be converted to CMYK prior to submission of materials.
Graphics
Ads/Images must be 300 dpi.Include crop marks on full page ads.
Fonts
No fonts are needed when saved as a PDF/x-1a.