Catch Water Problems Early to Avoid a Flood of Problems Later
Aug 26, 2014 04:38PM ● By MED Magazine
By Nichole Grasma
Drinking water – also called potable water – usually gets little attention until mechanical or cosmetic problems arise. But the same water-related issues that can arise with heating and cooling systems can also arise in potable water systems, although they are usually slower and more subtle. Without proper treatment, potable water systems degrade and may result in:
Large Replacement Cost
Excessive Maintenance Cost
Degraded Water Quality
Degraded Water Safety
For any facility, water quality concern begins with the incoming supply water. Water supplies vary significantly by source water quality, disinfectant type and concentration.  Supply water should meet Federal, state and local drinking water standards, but while initially conforming to federal EPA guidelines, a near certainty exists that some of its properties will change or degrade within facility water systems.
What causes water degradation?
Degradation is a result of water chemistry, mechanical or microbiology issues or a combination of all three.
When potable water degrades within a facility it can lead to scale formation within pipes, water heaters, faucets and sinks or cause corrosion resulting in leaks and general deterioration of pipes. Other common aesthetics issues include Odor, bad taste, color and turbidity.
"I thought my water was safe."
This assumption can lead to a false sense of required water quality and safety. Facility supply water is never sterile; the microbiology of water is highly dynamic, accelerating with rising temperature and "nutrient" availability. 
Once inside a facility, if conditions are favorable, bacteria in supply water can proliferate, increasing the risk of waterborne pathogens. Each year illnesses due to waterborne pathogens cost the healthcare industry billions of dollars. System design, operation and water quality all affect the overall risk of waterborne pathogens in water systems.
Avoiding Legionellosis
A microbiology issue of particular current significance is the surveillance for waterborne pathogens and implementation of control guidelines / standards.  The impending ASHRAE 188P standard for the prevention of Legionellosis in building water systems is one example.  The 188P standard is intended to help facility owners and managers understand their water systems characteristics and design to best reduce the risk of Legionellossis.
Healthcare-acquired Legionnaires disease is directly linked to the presence of Legionella bacteria in the potable water system. Outbreaks involving Legionella have increased by 217% since the year 2000.  This year Legionella outbreaks have been linked to a North Carolina nursing home, AUB Hospital in Birmingham, Alabama, and UPMC Presbyterian Hospital in Pittsburgh.
Addressing Problems
The mechanical, chemical, and microbiological factors that threaten any potable water system can be addressed with a properly-designed water treatment program.  This may include water softening, pH adjustment, iron / manganese filtration, scale and corrosion-inhibiting chemicals and secondary disinfection for microbiological control.
The good news is that, when properly employed, almost all issues can be remediated or controlled. Professional assistance is strongly recommended in choosing, implementing and validating any course of action taken.
Nichole Grasma is a Water Quality Engineer for HOH Water Technology, a company which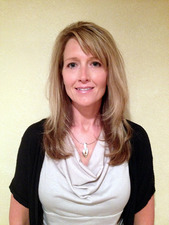 provides water treatment and water safety consultation to all industries including healthcare.