Black Hills Cardiovascular Research Study May Open Door to New Drug Therapy
Aug 26, 2014 04:32PM ● By MED Magazine
A national cardiac medication research study involving Black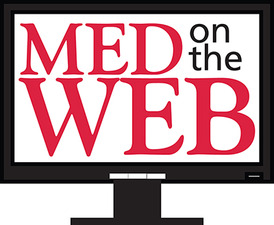 Hills Cardiovascular Research and four participants from around the Black Hills has resulted in a new drug therapy which could have a great impact on people diagnosed with chronic heart failure.
Black Hills Cardiovascular Research was one of 60 national sites participating in Phase 2b of an investigational study for a drug therapy called MYDICAR. Fourteen potential participants from the Black Hills area were screened for the study with four subsequently qualifying for enrollment.
MYDICAR is a treatment therapy for patients with chronic heart failure being developed by Celladon Corporation. It uses gene therapy designed to increase the levels of SERCA2a protein in heart muscle cells with a viral carrier. SERCA2a is an important factor affecting how well heart muscle cells contract in those who suffer from heart failure.
MYDICAR is delivered directly to the heart in a routine outpatient procedure, similar to an angiogram, in a cardiac catheterization laboratory. Results of the 39-patient Phase 2a clinical trial of a single infusion of high-dose MYDICAR in patients with advanced heart failure due to a systolic dysfunction showed the therapy was safe and well tolerated in the study.
"Throughout the past 18 years there have only been a handful of compounds which have received 'Breakthrough Therapy Designation.' This is a therapy which has the potential to provide long-term, life-changing effects for more than 350,000 heart failure patients whose treatment options are now very limited," said Roger DeRaad, Certified Nurse Practitioner (CNP), Director of Black Hills Cardiovascular Research. "Now that we have the CUPID 2 Trial behind us, we are looking forward to working with the Celladon Corporation on the next phase of development for this exciting therapy."
More information about current cardiac research studies and additional clinical trials, is available on the Regional Health website at: www.regionalhealth.com/research.