The Cure for Your Wi-Fi Network
Aug 26, 2014 02:44PM ● By MED Magazine
By Bryan O'Neal
Do these symptoms sound familiar?
Loss of connectivity
Slow speeds
Dead spots
Unsupported applications
Insufficient security
If any of these describe your Wireless Local Area Network (WLAN or Wi-Fi), keep reading. There is a cure.
A healthy Wi-Fi network has never been more important for healthcare. Access to patient records, medical imaging, and communication now all rely on a wireless connection.
However, the healthcare environment doesn't make it easy. Interference from biomedical devices, signal-blocking building construction, and the growing number of connected devices make Wi-Fi an on-going challenge for providers and IT staff alike.
Your organization doesn't have to be crippled by Wi-Fi. Wireless technology has achieved significant advances in recent years. New solutions can monitor the air in real-time and actually steer Wi-Fi signals around interference. Smarter Wi-Fi means stronger coverage, no dead-spots, and stable connections.
New Wi-Fi technology also has the ability to identify and prioritize by type of traffic and client. This means your critical applications are given priority, making for a glitch-free user experience. Plus, new advances make managing separate guest networks, BYOD and security much easier.
The best part? The solution can actually cost less than continuing to work with your ailing Wi-Fi. In a typical WLAN design, you need to add as many access points as possible to try to overcome the various challenges. Now, reliable Wi-Fi can be deployed throughout your facility with less equipment, saving money and management headaches.
The cure for your Wi-Fi? Stop treating your WLAN symptoms and invest in a solution that creates a positive and productive experience for your providers and patients.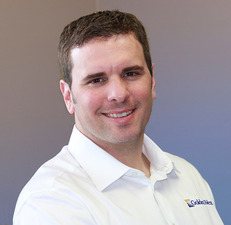 Bryan O'Neal is a healthcare technology consultant at Golden West Technologies in Rapid City.