Preparing for the Denial Process
Aug 26, 2014 01:12PM ● By MED Magazine
By Natalie Bertsch
No one likes denials. Not only is it frustrating and a waste of time to have to resubmit claims, but waiting for reimbursement can also cause a significant threat to an organization's revenue and cash flow.
When ICD-10 is implemented in Oct. 2015, hospitals and clinics are likely to see an immediate effect: more claims denied and longer times waiting for resolution. This new highly detailed coding regimen is likely to affect everyone's bottom line.
The Centers for Medicare and Medicaid Services (CMS) estimates that in the early stages of ICD-10, denial rates will rise by 100 to 200 percent. Claims error rates are expected to increase from three percent to as much as 10 percent. The average days in accounts receivable are likely to grow from 20 to as high as 40,
Successful healthcare organizations should start thinking about denials right now – before the deadline hits. Here are five tips for moving beyond traditional denial management strategy to not only reduce denials, but to eliminate their causes before they happen:
1.     Train your people. Everyone who is involved with patient records should take the time to learn the standardized code format they'll need. Nurses, physicians, schedulers and anyone who touches patient records can get prepared now to integrate that code across all systems.
2.     Evaluate your tools and systems.  Now may be a good time to shift to a new electronic medical records system. At the very least, look at what you are now using to make sure you have room for the field length and characters required for the new codes and the inclusion of more detailed records. Make sure your system is set up for physician orders, scheduling, registration and data systems that use ICD-10 coding.
3.     Understand your denials. Some codes and procedures have already been translated to ICD-10. Develop a process to identify where the denials are happening so you can determine which areas will require more training. Set up a system now to communicate this information to everyone on staff.
4.     Get the coding support you need. The demand for skilled medical coders is already high. Look at your staffing levels now to make sure you have the coders you need or make arrangements for external coding augmentation with a quality firm. It may be more cost-effective to contract with another company than to train large numbers of new coders.
5.     Be financially ready. Have a strategy that will allow your healthcare organization to weather those first few months. If your budgets are aligned and prepared, you'll be ready for whatever happens.
Success in a post-ICD-10 world is dependant on your organization's ability to adapt to a need for new levels of expertise in coding efficiency and documentation. Making the changes you need now will help you avoid problems before they happen and prepare your clinic or hospital for growth.
Natalie Bertsch is co-owner of DT-Trak Consulting Inc., which has been providing nationwide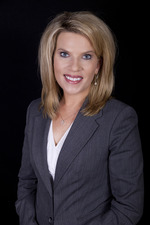 professional medical claims management, revenue enhancement, training and onsite consulting services since 2002.