Is Your Business Prepared for the ACA Employer Mandate?
Aug 26, 2014 10:45AM ● By MED Magazine
By Mark Lyons, CPA and Brianne Sykora, CPA  


Since its inception in March 2010, the Affordable Care Act (ACA) has seen significant changes which have made understanding and applying this complex new law even more cumbersome. The purpose of this legislation is to provide health care benefits to all individuals in the United States. This responsibility now not only lies with heath care providers, but with employers and individuals alike.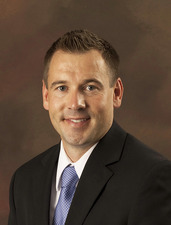 The employer mandate, which references the employer's responsibilities under the law, has been delayed to allow time for compliance.  The employer mandate will become effective for employers with 50-99 full-time and full-time equivalent employees beginning January 2016. Employers with 100 or more full-time and full-time equivalent employees will need to comply starting in January 2015. If employers have not offered affordable, minimum essential coverage to employees on or before the applicable dates, the employer may be subject to IRS penalties.
Full time vs. Full time Equivalent
Determining when the employer mandate will apply to your business requires understanding the terms "full-time employee" and "full-time equivalent employee". Generally, a "full-time employee" is an employee who averages 30 hours per week.  Total hours worked by each employee who are not "full-time employees" are then accumulated up to 120 hours per month and divided by 120 to determine the number of "full-time equivalent employees". Full-time and full-time equivalents are then added together to determine the number of employees. If this result is more than 50, you may be subject to the employer mandate. However, there are numerous complexities associated with this calculation including determining the period over which to accumulate hours, potential impacts of related party entities, proper determination of employee hours, potential exclusions for certain workforce, impacts of seasonal workers, and other factors.
Employee Eligibility
 Determining which employees are eligible under the ACA can also be complex. It is common for large employers to hire employees and not be certain if the employee will work 30 hours per week, making them eligible for health insurance. For example, temporary staffing agencies will have difficulties making this determination. To address this issue, the IRS has given employers discretion in identifying a look-back period (the measurement period) to determine if employees met the 30 hour eligibility requirement. The measurement period can be as short as three months and as long as twelve months. Employers also have the ability to categorize employee groups, which allows the employer to make "reasonable" assumptions about the need to offer insurance to specific groups. Properly categorizing employees and determining the measurement period can minimize the impacts of the ACA on your business.
Issues for Large Healthcare Employers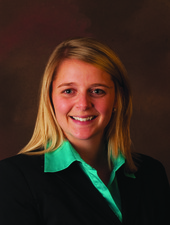 The healthcare community faces numerous issues associated with analyzing and implementing the ACA such as how to treat on-call hours, volunteer hours, and potential issues with contract labor. Employees are credited with an hour of service related to on-call hours if they are paid for that hour, are required to remain on premise, and/or the employee's activities are subject to restrictions.  Generally speaking, hours worked by volunteers such as emergency medical providers are exempt, but the nature of the relationship should be analyzed. Independent contractor relationships also need to be analyzed due to the potential employee eligibility.
Start Planning Now
The items previously discussed are only a few examples of issues large employers should begin planning for now. Now is the time to begin reviewing plan documents, job descriptions, contract labor agreements, and relationships with related entities. The IRS is likely to scrutinize these areas when audits begin. Developing action plans and documentation to address these issues will help mitigate employer costs and risks when the employer mandate takes effect in 2015 or 2016.
Mark Lyons, CPA, is a Shareholder, leader of the ACA team, and the Healthcare Industry Team Leader for Casey Peterson & Associates, Ltd. in Rapid City.  Brianne Sykora, CPA, is a tax accountant with Casey Peterson.