Calling Patients on Their Cell Phones
Aug 24, 2014 05:45PM ● By MED Magazine
By Jill Heyden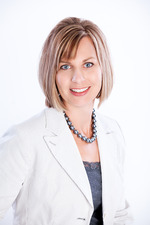 According to a recent census bureau report, 1 in 3 households do not have a telephone landline.  This means that approximately 138 million Americans rely solely on wireless phones to receive all phone calls.  In the past 23 years, technology has made significant strides as it relates to mobile devices. 
TCPA and Mobile Devices
Historically, mobile device plans were purchased and billed on a per-minute basis.  This per-minute billing process was one of the reasons the United States Federal Communications Commission (FCC) decided to implement the Telephone Consumer Protection Act (TCPA) of 1991.  The TCPA was originally adopted to prohibit telemarketing calls to mobile devices, but because of how vague the act was written, it also encompasses more than just telemarketing. 
In general, the Act restricts the use of automated dialing equipment, prerecorded messages, and text messages to consumer mobile devices.  These restrictions apply unless prior express consent from the consumer has been obtained by the person placing the call.  Automated dialing equipment or an "auto-dialer" is equipment that works off of a database of stored information that will dial the phone number that is listed within that database at random.  This technology improves efficiency and reduces errors when making calls to consumers.  Once a call is received, the call might be transferred to a live agent or a prerecorded message may be left.
What does this information mean to your Medical Billing Office?  
As facilities continue to grow, it is quite common that a medical office may employ the use an auto-dialer or prerecorded message system to improve office productivity.   These calls are often made to remind patients of appointments, payment reminders, share test results, collections efforts, or to request a call back from the patients regarding a personal matter.  If these calls are being initiated using an auto-dialer, this could be a TCPA violation if prior express consent has not been obtained.
What does it mean to obtain "prior express consent"? 
To obtain prior express consent, you must demonstrate that the patient received a clear and concise disclosure and that he or she authorized future calls to their mobile device.  This disclosure should detail all the possible reasons why your office may need to contact the patient via their mobile device.   There are conflicting sources on whether the consent should be verbal or written, however best practice would be to get the consent in writing. 
TCPA Claims Rising
Recently the number of TCPA claims filed with the FCC has been on the rise.  If a violation is found to have occurred, an intimidating number of $500 - $1000 per instance can add up quickly.  In July 2014, a TCPA class action lawsuit was settled for $75 million.   At issue was a company allegedly calling "individuals on their mobile devices without their consent".  
The TCPA does not affect just healthcare.  Other industries are affected as well.  If school is closed due to weather, it is common for the school to call and leave a prerecorded message on your cell phone.  If a geographical area is without power, a utility company might use an auto-dialer to alert its customers that power has been restored in their homes.  A collections company also uses auto-dialers to place thousands of calls per day to maximize recovery efforts and to minimize errors. 
In order to safeguard your business, prior express consent to use a patient's mobile device is a necessity.  Whether this is something that you add to your consent to treat form, registration form or financial policy, a document with the patient's signature advising that the number that they provide is the best number to reach them is a necessity to avoid the risk of a TCPA violation.
Jill Heyden is a Business Development Specialist with AAA Collections, Inc. in Sioux Falls.