Human Error
Jun 26, 2014 04:09PM ● By MED Magazine
By Mike Miller
Some of us can't seem to pour coffee and read the morning paper at the same time. But emergency department (ED) medical professionals must juggle a dizzying array of simultaneous tasks and distractions, all while caring for a multitude of patients they've usually never met. Amid the flurry of activity in the typical ED, critical patient information can easily be lost, clouding the big picture of a patient's condition.
According to a 2011 Annual Benchmarking Report from CRICO Strategies,1 the Emergency Medicine Leadership Council defined a lack of sharing patient information between MDs and RNs as the major cause of ED malpractice cases. In fact, one out of three ED malpractice cases alleges communication failures by the physician, nurse or both.
In the ED, botched communication is often the culprit in premature or delayed diagnosis. Even small amounts of missing or inaccurate information can lead a physician astray when diagnosing a patient. Research shows 47 percent of ED cases allege a failure to diagnose, the majority of which lead to permanent injury or death.1
Take this case of a tragic communication error between a physician and nurse: A 47‑year‑old male admitted to the ED complained of shortness of breath and a tight chest. The attending physician failed to notice a nurse's note that detailed the patient's recent exposure to new cleaning products at work. After discharge, the patient was found dead in his home with a massive bilateral pulmonary embolism with a diagnosis of asthma exacerbation.1
Typically, in ED care, there is no preexisting physician/patient relationship. Physicians often cannot quickly access a patient's medical records and they don't know if he or she will communicate a complete and accurate medical history. It is not surprising, then, that allegations of inadequate assessment are claimed in nearly 85 percent of ED diagnosis‑related malpractice cases.1
After patient testing begins, ED physicians often remain in a precarious position. CRICO's report states, "In 39 percent of the ED diagnosis‑related cases, a judgment error related to ordering a test or an image was noted. A mismanaged consult was a factor in 26 percent of cases."1
Failure or delay in ordering the appropriate diagnostic test is responsible for up to 60 percent of cases, depending on the hospital's patient intake.1 Practitioners sometimes assume a diagnosis based on incomplete information, oftentimes due to frustration with test and imaging access, turnaround times, or results accuracy. This can lead to patient discharge with improper diagnosis and subsequent litigation against the physician.
Finally, discharging patients from the ED is another major area of concern. Although discharging a patient is an acknowledgement that any and all life‑threatening conditions have been assessed or ruled out, 41 percent of diagnosis‑related ED cases involve inadequate assessment leading to premature discharge. 1  Physicians must specify discharge or follow‑up instructions, the patient's understanding of them, and a slew of other concerns — all while tending to new patients.
What is the solution?
All care team members must be privy to the same information at all times. Protecting patients' well‑being is the smartest strategy for protecting a busy ED. Education and Communication are two key factors to managing the risk. Get the details on all of Mike's tips for risk management in the ED on the MED website. (MoW logo)
Educate – Exercise basic ED skills in order to remain proficient at them. CRICO has established the Emergency Medicine Team Training Program, based on actual malpractice case scenarios. Read about it at www.rmfstrategies.com.
Communicate – Recognize barriers to gathering and transmitting complete information, then implement communication protocols at critical points during each care procedure.
Integrate – Stick to a single communication method that works for your team, such as SBAR (Situation, Background, Assessment, Recommendation) or I‑PASS. (I‑PASS is a medical education curriculum available at www. ipasshandoffstudy.com.)
Update – Optimize EHRs for maximum accessibility both in how information is displayed, as well as in the optimal uptime for system availability. Assess security practices in accordance with HIPAA regulations to keep information systems working smoothly.
Mike Miller is a Communications Specialist with MMIC. This article originally appeared in the Winter 2013 issue of Brink, a quarterly risk solutions magazine published by MMIC. For more information, visit MMICgroup.com.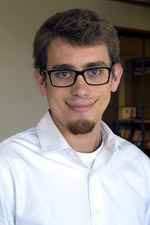 References:
1. Hoffman G, Yu W. Crico Strategies 2011 annual benchmarking report: malpractice risks in emergency medicine. http://bit.ly/1bvbXlP. Accessed September 20, 2013.