Getting Ready for ICD-10
Jun 26, 2014 10:26AM ● By MED Magazine
By Natalie Bertsch
In the healthcare industry, we get used to dealing with change. To survive in the medical field, professionals need to be able to adapt to constant instability: new technology, new rules and new systems of organization.
When the Centers for Medicare and Medicaid Services announced this spring that Oct. 1, 2015 was the latest deadline for ICD-10 implementation, some people in healthcare were relieved.
They anticipated delays in reimbursement, denials with claims and frustration for everyone involved. Resisting the new requirement, they saw the pushed back deadline as a reprieve: one more year before everyone has to live through one more chaotic transition.
While change can be difficult to deal with, as an individual or an organization, now is the time to prepare to do more than just survive change.
A growing number of patients expect healthcare providers to be innovative and offer meaningful service. Adapting to this change gives your practice a chance to develop systems that will serve and appeal to patients who are educated, informed and very "plugged in."
The way you prepare for ICD-10 implementation is similar to the way you would train for a marathon. You don't wake up one day and plan to run 26 miles. You prepare, practice and pace yourself to be ready for the race day.
Like a marathon runner, successful healthcare organizations must have a focus, a plan and desired outcome. In the months leading up to implementation, providers can prepare for change and their marathon victory. The following tips will help you get ready to race to the ICD-10 finish line:
1. Now is the time to take a look at what you are doing and explore your options. Before you have a deadline looming, you can research your options and select a team of individuals that specialize in coding, billing and revenue cycle.
2. Set a timeline of expectations for making the change. Figure out if you will need to make systems modifications and leave yourself enough time to test out your new system before it has to do the job.
3. Build a communications board to keep everyone updated and engaged. Make a plan about who will provide information and how that message is to be delivered.
4. Plan out your educational needs for physicians and staff. Assess your staff's current skills and schedule workshops, seminars and online testing to make sure that everyone is ready to go.
5. Prepare your organizations for delay in reimbursement and denials. Develop your strategy and have financial plans in place for the months after ICD-10 goes live so you can work through the transition without it harming your bottom-line.
If your organization is already "training" for this coming change, your practice will be ready to serve patients and clients before the deadline is here. Start working now to take the steps to thrive:  integrate technology and position yourself to help more people and be more profitable.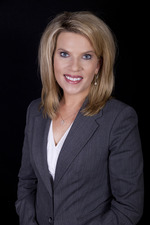 Natalie Bertsch is co-owner of DT-Trak Consulting Inc., which has been providing nationwide professional medical claims management, revenue enhancement, training, and onsite consulting services since 2002.