Risks Surrounding Alarm Management in the Healthcare Setting
Jun 26, 2014 09:30AM ● By MED Magazine
By Jillyan Morano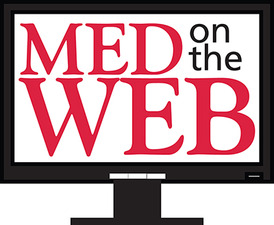 The issue of alarm fatigue and patient safety has become a 'center stage' concern for healthcare providers across the country over the last two decades.  In fact, the Emergency Care Research Institute (ECRI) named alarm hazards as the #1 Health Technology Hazard in 2013.
The number of alarm signals in healthcare facilities can surpass several hundred per patient each day – which can translate to thousands of alarms on every unit and tens of thousands throughout the hospital. While alarms are an important part of patient care, they can reach overwhelming quantities.  So, it's no wonder that clinicians can become desensitized, overwhelmed or immune to the sounds, and can suffer from 'Alarm Fatigue.' 
The risks to patient safety are real. Common injuries resulting from alarm hazards can include falls, delays in treatment, medication errors, or in the worst case – death.  The Joint Commission Sentinel Database reports 98 alarm-related events between January 2009 and June 2012. Of the 98 reported events, 80 resulted in death, 13 in permanent loss of function, and five in unexpected additional care or extended stay.  Unfortunately, these occurrences are happening more and more frequently.
In June 2013, the Joint Commission established a new 2014 National Patient Safety Goal (NPSG) to address improving the safety of clinical alarm systems in hospitals.  The NPSG requires hospital and critical access hospital leaders to set alarm management as a priority, establish a formal policy and provide staff training around alarm safety.
Medical Devices with Alarm Capabilities
Advancements in technology have created an environment in our healthcare system in which most medical devices now have some sort of alarm capability.  Those devices include:
Physiological monitors
Ventilators
Infusion pumps
Pulse oximeters
Bed/Chair alarms
Patient call systems
Anesthesia
Infant incubators and radiant warmers
Hyper and hypothermia systems
Alarms in the healthcare setting fall into one of four categories based on priority:
Crisis
Warning
Advisory
Message
In order to understand how to solve some of the issues surrounding alarm fatigue, let's first take a look at some of key pain points:
Clinicians' workloads:  From an ethical perspective, clinicians are in the conundrum of needing to monitor patients to the fullest degree possible.  We have dual responsibilities of keeping an eye on our patients along with trying to decipher the myriad of noises coming from these devices.
Equipment Complexity:  Less than five percent of the alarms coming from any of these devices are considered critical.  Further, there is often little integration between the devices.
Lack of Standardization for alarm signals:  Too often, we see different monitoring systems on different units, leading to haphazard alarm management.  When clinicians have to play by a different set of rules for alarm parameters from one unit to another, confusion almost always ensues.
Liability:  This is possibly the greatest challenge we face in regards to the alarm fatigue issue.  Conventional wisdom in the healthcare community says that a false positive is better than a false negative when it comes to alarms, so clinicians want all the 'bells and whistles'.  False positives and overwhelming alarm fatigue lead to confusion.  Certainly, that confusion can cause problems that could bring liability into play, and that's a great risk.  But false negatives in which an alarm fails to sound during an emergency present far greater liability for healthcare providers.
Strategies for Improved Alarm Management in the Healthcare Setting
Leadership must consider alarm management as a patient safety issue – get buy-in from the CEO, CNO and Chair of Medicine.  With the Joint Commission's NPSG.06.01.01, this should become commonplace.
Develop a task force to form a strategic approach to solving the alarm management problem.  Include physicians, clinical engineers, IT and nurses on the task force. 
Identify the departments or units that have the greatest need for solving the alarm management problem – often ICU would be a good place to start.
Consult with other healthcare systems that have already undergone the process.  Ask them how they studied their own alarm systems.  What data was derived and what protocols were subsequently put in place around alarm management.
Consult with a Clinical Engineering/Information Technology specialist to ensure that healthcare systems are bringing clinical engineering and information services together under a common organizational framework in order to foster collaboration and coordination on technology issues.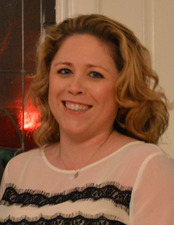 About Jillyan Morano

Jillyan Morano serves as the Director of Clinical Engineering for ABM Healthcare Support Services.  She participates in several hospital committees including the hospital task force to improve the alarm management process.
For more information email the author at [email protected] or go to ABM.com.