Better Training in Healthcare Informatics
Jun 26, 2014 07:26AM ● By MED Magazine
Dakota State University has joined with the Healthcare Information and Management Systems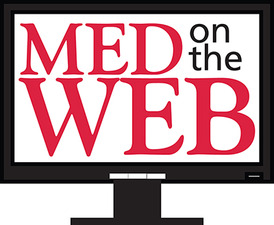 Society through the new national HIMSS Academic Organizational Affiliate program. HIMSS is a global, cause-based, not-for-profit organization focused on better health through information technology (IT). This program provides a way to share industry knowledge and educate DSU students on critical issues that will help them succeed in health IT. Faculty and students will have exclusive access to unsurpassed educational content and educational tools to enhance student learning and research, industry news with an improved awareness and understanding of health IT initiatives, networking opportunities and discounted resources.
Dr. Dorine Bennett, Program Coordinator for DSU's Master of Science in Health Informatics (MSHI) online graduate degree program says she is excited about the advantages this affiliation will provide. Bennett said, "The HIMSS resources available to DSU as an affiliate will contribute to the content of our MSHI courses and the students will benefit professionally from the career development and networking prospects."
The MSHI program, which began at DSU in 2009, is intended to produce master's-prepared health informatics professionals for administrative, research, and/or applied health informatics positions. There is no specified prerequisite background, although students are evaluated upon admission and may be required to complete supplemental knowledge courses in the health information or information technology areas, depending on their needs. The online coursework for this graduate degree provides the foundational understanding of informatics across the continuum of healthcare and includes seven core courses related to healthcare information infrastructure and analysis, business of health informatics, data and project management, and research components of health informatics, as well as three elective courses that the students select based upon their skills, interests, and goals. In addition, students complete a capstone experience for their degree, which may be a research project, an applied health informatics project, or an internship. Students are able to immediately apply what they learn to real-life experiences.
  Dr. Patti Brooks, a regional CIO for Avera Health, has taught courses within DSU's MSHI Program and agrees that the faculty and students will gain by the affiliation.  "Because of the broad variety of types of healthcare professionals that are members of HIMSS, it seems like a natural association to affiliate with.  Healthcare informatics is a diverse and important field of study which addresses how best to use information to improve health care.  Pressure continues to mount as to educating the workforce on how to evaluate and use big data analytics to move healthcare forward.  By having an affiliation with HIMSS, students will be made aware of programs that are available to assist in the changing healthcare demands and the need for more sophisticated skills in healthcare informatics."
For more information on DSU's MSHI program, visit www.dsu.edu/mshi