Sioux Center Opens the Doors on a New Community Hospital
May 28, 2014 10:47AM ● By MED Magazine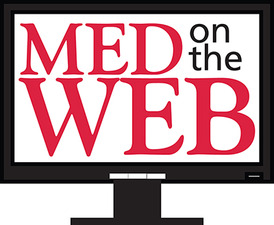 The new Sioux Center Community Hospital and Health Center Avera, which welcomed its first patients at the end of May, is a community hospital in the truest sense of the word. 

From before the $48.5 million dollar project broke ground in July, 2012, the project received more than a quarter of its funding from pledges and donation from the community of just 7,000 people. CEO Kaylee Lee says the outpouring is a testament to the community's engagement with the project and desire for some new directions in healthcare. 

"The community has really embraced this project from the beginning," says Lee. "Before we even 
designed the facility, we went to the community with focus groups and asked them what they wanted, what they thought we needed." 

Although fundraising experts told hospital planners they could gather the information they needed from three or four focus groups, Lee says the board held a total of fourteen, including more than 200 community members. The consensus on healthcare needs in Sioux Center? More wellness services, more ambulatory care options, and a greater focus on specialty care. 
"So that really helped us set out design for the hospital," says Lee. "We combined that information with statistical analysis on things like population demographics, frequency of different diagnoses, disparities, etc. That is how we came up with the size, number of rooms, etc. 


The new 123,500 sq. ft. facility, which includes a 107,000 square foot hospital and a 16,500 square foot primary/specialty clinic, will replace the current hospital built in 1951 and land-locked on Highway 75. The existing facility is not capable of expanding the outpatient and specialty services that are changing the landscape of healthcare delivery. Lee says the new, more modern medical campus will serve as the prominent healthcare facility for a growing community and aging population. 

"Some of the issues we were running into in the old facility had to do with privacy," she explains "I joke that we are going from an Emergency Room to an Emergency Department because we literally had a room with two cots before. At the same time, visits to the ED are increasing." To accommodate the higher volume, the new hospital has three trauma rooms and 4 exam rooms. 

Another national trend mirrored in Sioux Center is the move toward outpatient care. According to Lee, 75% of the hospital's revenues come from outpatient services. The new facility includes a same-day surgery center with ten ambulatory care rooms for pre- and post-treatment as well as for same-day surgeries. 

The facility includes two spacious LDRs and four post-partum rooms designed for family comfort and safe, low-intervention births. The new hospital campus includes 3,000 square feet for rehabilitation services, which have been located off site in an old nursing home.

"The great thing about therapy in the new hospital," says Lee, "is that you don't have to come in the main entrance. Rehabilitation services have their own separate entrance so patients, many of whom shouldn't be walking long distances anyway, won't have to." 

Some of the new technologies on the medical campus are electronic white boards in each room 
featuring vital information and controlled at the Nurses Station, an advanced communications system that utilizes wearable pendants, tracking devices for patients in surgery so families can monitor their progress, kiosks to improve wayfinding, and temperature monitoring devices for refrigeration units. The rooms feature various ports to accommodate future technology. 

The campus was designed by Cannon Moss Brygger Architects of Sioux City to incorporate themes from the 23rd Psalm , including verdant pastures, still waters, and restoration of the soul. It features tall ceilings, large windows throughout that look out on greenery, and a circular 'Town Center' that makes it easier for patients to find their way around. Reflective stone on the exterior (from Mankato, Minnesota) helps the building blend seamlessly with the landscape. 

Reaction to the new facility at a donor gala in April and two public open houses in May were 
overwhelmingly positive and Lee says the project has reignited public and staff enthusiasm about the future of healthcare in Sioux Center. 

"When you have staff that provide wonderful care in an old facility, you know that the care is going to be that just better in an advanced new facility," says Lee. "Not every community would have come behind a big project like this with such support. It is really a blessing to be in a great community like 
Sioux Center." 
---------------------------------------------------/ 
Sioux Center Community Hospital Facts 
Cost: $48.5 million 
Community Funds Raised: $13+ million 
Hospital size: 107,000 sq. feet 
Clinic size: 16,500 sq. feet 
Rehab space: 3,000 sq. feet 
Architects: Cannon Moss Brygger 
--------------------------------------------------/ 
Sioux Center Community Hospital & Health Center Avera is a non-profit, community 
hospital which was established in 1946 by a group of local leaders who envisioned a 
health ministry to serve the health needs of the community. It is governed by forty-five 
community members who volunteer to serve on the Board of Directors. 
Sioux Center Community Hospital [11 Images]
Click Any Image To Expand