The Scales Could Tip
May 28, 2014 12:09AM ● By MED Magazine
by Torri Criger, JD & John Marshall, AAI, CIC, CRM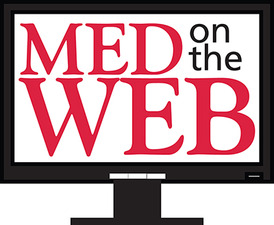 While many healthcare organizations have seen the price of their medical malpractice coverage remain flat (or even decrease) over the last five years, there is much uncertainty facing the medical professional liability (MPL) insurance market as healthcare reform unfolds. According to a November 2013 MarketScout report, professional liability rates are up 3%. (1)  In addition, the Patient Protection and Affordable Care Act (ACA) introduced changes to the healthcare delivery system that may have far-reaching effects on the MPL insurance market.
Supply vs. Demand
Healthcare reform is expected to add an additional 30 to 55 million people to the healthcare system. As a result, there will be an increased demand for medical attention and new challenges for patient satisfaction. The number of healthcare providers likely won't increase as fast as the demand for care does. In fact, many experts predict we are already on the verge of a physician shortage. As the baby-boomer generation continues to age, more than 100,000 physicians are expected to retire. The Association of American Medical Colleges has estimated that the country will be short by more than 62,000 doctors by 2015, and that number could double by 2025. (2)  In addition, new physicians entering the market are beginning to place a greater priority on a healthy work lifestyle. The balance of supply and demand could be tipped off the scale. 
The future of the MPL market does look brighter for some medical professionals. The growing trend of physicians gaining employment through larger health systems and hospitals could create an improved MPL market for small/independent practices, particularly in the short-term. More insurers are vying for the remaining independent physician base, driving down the price
of MPL coverage. Nonetheless, given the likelihood for larger amounts of patients who are expected to be less satisfied due to an inadequate pool of physicians, MPL insurers must evaluate whether the ACA creates increased liability risks. The fact is, the healthcare industry could find itself in the perfect storm for greater claim frequency.
Potentially Lower Profits
The amount collected by MPL insurers currently outpaces the amount spent on claims expenses. Despite a profitable track record, there are signs that the market may begin to change. An insurer's combined ratio measures the percentage of premiums an insurer has to pay out in claims and expenses. The lower the combined ratio is, the more profitable the insurer. In 2011, MPL carriers posted a combined ratio of 84.3%. However, MPL insurers in 2012 posted a combined ratio of 91.1%.(3) This continued increase in the combined ratios, compiled with other challenges faced by MPL insurers (i.e., economic uncertainty, lower reinvestment returns due to low interest rates and questions surrounding healthcare reform) could lead to more stringent underwriting and increased premiums. Carriers also face challenges in finding surplus investments that meet the conservative nature of their investment policies, especially for international investments.
Tort Reform
Additional issues that could lead to higher premiums in the MPL market include the legal and legislative challenges to establish limitations on malpractice litigation, including caps on economic and non-economic damages, shortened statutes of limitations for filing lawsuits and caps on attorney fees. Seven states have recently overturned previous caps on maximum jury awards for economic damages. Most recently, Supreme Courts in Georgia and Missouri have deemed statutory damages caps unconstitutional.
While we have seen a decrease in the frequency of medical malpractice cases nationwide, there has been an increase in the severity. The continued erosion of tort reform laws only leads to greater frequency and severity of malpractice claims, and ultimately to higher insurance premiums.
Emerging Risks
It is uncertain how other emerging risks will affect the MPL market. The creation of Accountable Care Organizations (healthcare providers who join together to provide coordinated, high quality care for Medicare patients) and other forms of collaborative care, as well as a greater emphasis on patient satisfaction and increased reliance on technology, are all variables that could impact malpractice insurance rates.
Insurance carriers are watching these changes in the healthcare delivery system and the liability exposures that go along with them. While healthcare reform and the new healthcare delivery models are expected to improve outcomes, they may also alter patient expectations, change standards of care and create new types of information, such as electronic documentation, that can be used to demonstrate malpractice.
Are You Ready for a Shift?
SilverStone Group's Professional Risk Services Team closely monitors trends in the MPL market. While many of our clients may not see immediate price increases, signs are pointing toward a shift in the cycle from a "soft market" with ample availability of insurance coverage at low prices, to a "hard market" with limited availability of coverage at higher prices and more restrictive terms and conditions over the next five years. With all the changes to our healthcare system, predicting the future of the MPL market has become even more challenging. Our knowledgeable professionals can provide information and guidance so the medical community can effectively adapt and respond to this transition.
1 MarketScout, Market Barometer. Accessed on December 5, 2013 at www.marketscout.com/
zBarometerCommercial.php
2 AAMC. "Recent Studies and Reports on Physicians Shortages in the US." October 2012.
3 Medical Liability Monitor. "Results for Medical Professional Liability Specialty Writers." December
2012, Vol 37, No 12.