Doctors Partner with Sioux Falls Fitness Club
May 27, 2014 11:35PM ● By MED Magazine
Sioux Falls Fitness Club [7 Images]
Click Any Image To Expand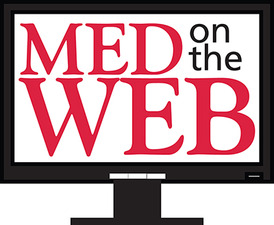 Orthopedic Institute in Sioux Falls and the Sioux Falls Specialty Hospital have partnered with GreatLIFE Malaska Golf & Fitness Club, managers of the GreatLIFE Woodlake Athletic Club in Sioux Falls and other area fitness facilities, to integrate healthcare services into the mix of benefits available to GreatLIFE members at select locations. 
As a GreatLIFE health partner, Orthopedic Institute will open a clinic in the GreatLIFE Woodlake Athletic Club addition scheduled for completion in January of 2015. Members will have convenient access to sports medicine, therapy and education. Sioux Falls Specialty Hospital will also provide clinic services in the new addition at Woodlake and will provide healthcare services, seasonal clinics and educational seminars for members and guests. 
In addition to Woodlake, other area GreatLIFE facilities include Bakker Crossing, Willow Run, Central Valley, Hidden Valley, Hiawatha, River Ridge, Luverne Country Club, The Bridges at Beresford, Emerald Hills and Okoboji View golf courses, EmBe, and McCook Wellness. According to GreatLIFE, the goal of the new healthcare partnerships is to make healthcare services convenient and accessible and to encourage members to integrate regular preventative care and health maintenance into their lives.