Declining Hospital Readmissions in South Dakota
May 27, 2014 11:06PM ● By MED Magazine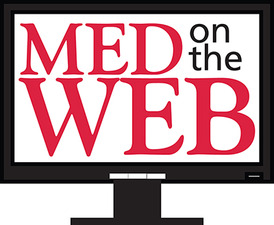 By Ryan Sailor 
Healthcare providers across South Dakota have been creating programs to help reduce avoidable hospital readmissions. A readmission occurs when a patient who was recently discharged from a hospital needs to be admitted to a hospital again, generally within 30 days. 

At the national level, readmissions impact nearly 1 in 5 Medicare patients. These readmissions disrupt patient lives and are costly to both the patient and the hospital. Readmission performance is now publicly reported on Medicare's Hospital Compare website, and the Centers for Medicare & Medicaid Services (CMS) created the Readmission Reduction Program, which financially penalizes hospitals with higher rates
of readmissions. 
Great strides in reducing readmissions have been made in South Dakota over the last few years. 
This graph, calculated from Medicare claims data, demonstrates the improvement in readmission rates:
For the one-year period ending June 30, 2013, there were 31,967 Medicare inpatient hospital discharges in South Dakota and 4,544 people were readmitted to the hospital again within 30 days, for a readmission rate of 14.2%. For comparison, the national rate of readmission was 18.3% for Medicare patients. Despite the fact that South Dakota already readmits fewer people than the rest of the nation, steady improvement has been made over the last few years, as evidenced by the decline in readmission rates. Because healthcare providers have improved readmission rates, 1,156 fewer Medicare beneficiaries are being readmitted to the hospital each year in South Dakota, as compared to a few years ago. 
So the natural question is, what is working so well? With healthcare quality improvement, there are 
usually multiple factors that drive change. There are many local efforts that have likely contributed to the improvement in readmissions, including:
Healthcare systems and providers are implementing best practices such as post-discharge follow up phone calls to patients, medication reconciliation strategies, home visits when needed, and many other local unique interventions. 
South Dakota Foundation for Medical Care (SDFMC) has been bringing hospitals, skilled nursing facilities, home health agencies, physician offices, assisted living facilities, and other community members together in care transitions coalitions across the state. These coalitions have improved provider communication across the healthcare spectrum, identified the cause of local readmissions, and implemented interventions accordingly. In addition, SDFMC shared quarterly data to monitor progress and identify areas for improvement both statewide and locally. 
Hospital engagement networks have been providing support, resources, and educational opportunities to hospitals looking to improve. 
Sharing lessons learned between communities has enhanced statewide success. 
To view more detailed data on hospital readmissions, visit
SDFMC.org
and look for the Care Transitions Fact Sheets. 
Ryan Sailor is the Vice President of the South Dakota Foundation for Medical Care (SDFMC), the Medicare Quality Improvement Organization for the state.