South Dakota Doctors Among First to be Certified in Clinical Informatics
Mar 31, 2014 05:22PM ● By MED Magazine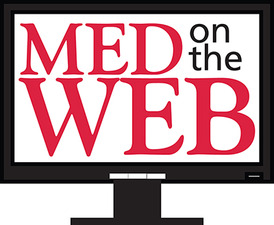 David Basel, MD, and Scott Eccarius, MD, are among a select group of physicians across the US and Canada to pass the first-ever Board Certification exam in Clinical Informatics which was administered by the American Board of Preventive Medicine (ABPM) last October. Clinical Informatics promotes the understanding, integration and application of information technology in healthcare settings. 

Clinical Informatics has evolved gradually over years of pioneering work by many to get the profession to the point at which specialty board certification is a reality. 
Dr. Basel has been the Medical Director of Avera Medical Group Quality for Avera Medical Group in Sioux Falls, SD since 2013 and is board certified in internal medicine and pediatrics since 2003. Dr. 
Eccarius is board certified in ophthalmology and has practiced private practice ophthalmology in Rapid City since 1991. Since 2007, he has been the Chief Medical Informatics Officer (CMIO) for Regional Health in Rapid City, SD. 
This new board certification requires: 
Current primary board certification in a recognized clinical discipline (e.g. Ophthalmology, Surgery, Internal Medicine, etc.) 
Current unrestricted license to practice medicine in the U.S. or Canada 
Graduation from a medical school deemed acceptable to the APBM 
Either 3 years of professional informatics experience or a 24-month informatics fellowship approved by the APBM 
A 4-hour, 200 question, written Certification Examination 

In January 2014, Drs. Basel and Eccarius received their Clinical Informatics certification along with this internationally select group of pioneering clinicians. 
Drs. Basel and Eccarius have also been recognized by South Dakota's Regional Extension Center (REC), HealthPOINT at Dakota State University, as members of the Meaningful Use Vanguards (MUV). The MUVer program was established by the Office of the National Coordinator and Regional Extension 
Centers as a way to recognize and honor an exclusive group of leaders, committed to driving the most important transformation in the US healthcare system in decades. The program recognizes those who champion the Meaningful Use effort in their organizations. Meaningful Use means healthcare providers use a certified Electronic Health Record (EHR) technology in ways that can measure quality, quantity and to provide better health, better health care and at lower cost. 


Avera Medical Group implemented an electronic health record system seven years ago and currently uses Meditech. Dr. Basel's many responsibilities include coordinating the medical integration of clinical informatics and data reporting for Avera Medical Group and serving on the system's Clinical Standards team. Dr. Basel has also been part of two EPIC implementation teams prior to his work at Avera Medical Group.


During his 7-year tenure as CMIO at Regional Health, Dr. Eccarius took a lead role in establishing its Department of Clinical Informatics and has championed many IT initiatives across multiple systems within the organization. The Eccarius Eye Clinic implemented a fully paperless EHR system eight years ago and currently uses Athena Health's practice management, EHR, and patient portal software. He is also a member of Athena Health's national Physician Advisory Board.