Rezac Announces Retirement Plans After 17 Years At Avera Sacred Heart
Mar 08, 2014 10:44AM ● By MED Magazine
Pamela J. Rezac, Ed.D., President and CEO of Avera Sacred Heart Hospital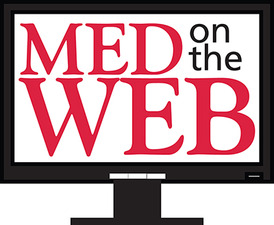 Pamela J. Rezac, Ed.D., President and CEO of Avera Sacred Heart Hospital, has announced plans to retire on June 27, 2014 after 17 years as Avera Sacred Heart's CEO, and 34 years in health care leadership.
Rezac started her career as a registered nurse at Methodist Hospital in Mitchell. From there she became patient care administrator and CEO of Landmann-Jungman Hospital in Scotland during the first decade of her career. Her interest and dedication to ensuring health care is strong and vibrant in the rural areas was cultivated during her experiences at this rural hospital.  She joined Avera Sacred Heart Hospital in 1980 as Vice President of Patient Care and then served as Vice President of Administration. In 1992, she became the Vice President of Health Care Services for Avera Health - then the Presentation Health System - for five years providing leadership to further develop Avera Health, now one of the largest systems in the northern plains. In 1997, Rezac was named President and Chief Executive Officer at Avera Sacred Heart Hospital and Regional President of Avera.
The Yankton health care executive has overseen many changes since taking over leadership of the Avera Sacred Heart region, which encompasses 15 counties in southeast South Dakota and northeast Nebraska and serves more than 150,000 people. In that time, Avera Sacred Heart has grown its presence from five communities with seven facilities to 13 communities with more than 20 facilities – ensuring access to high quality health care throughout the region.
"It's been an amazing journey," she said. "I have been blessed to have had the opportunity to serve in our health care ministry with so many great people – our board, administration, physicians and the more than 1,200 staff – truly remarkable people who are making a difference in the lives of others each and every day."
Clinical quality and service excellence have been two main focus areas during her tenure. She stated that she is most proud of the fact that the hospital's clinical quality scores are among the best in the nation. The patient and resident satisfaction scores are usually ranked among the top decile in the nation, as well.
"Of course, it all boils down to the people," she said. "So many tremendous people have truly lived our mission and seen us rise to one of the finest health care facilities in the state and nation."
Rob Stephenson, ASHH Board Chair, characterized Pam's work during his tenure on the board as something he's never seen before.
"Three words that describe Pam Rezac to me – energy, passion and optimism," said Rob Stephenson, current ASHH Board Chair. "I can't say enough about her leadership. Unlike many corporate visionaries, Pam doesn't just give the inspiring speech and then leave the details to everyone else. She inspires and then collaborates and rolls up her sleeves as needed to make sure that vision is carried out successfully. She has done so much for the advancement of health care in Yankton and our region. She's also been a great leader moving Yankton forward in many other community efforts.  Her passion and drive are unmatched."
John Porter, President and CEO of Avera Health and Yankton native said, "Pam has led Avera Sacred Heart Hospital through years of growth and developed an expanded health care facility for the Yankton community with services throughout the region.  She has done an extraordinary job of accomplishing this during a very challenging health care environment. Her focus has always been on what is best for patients, keeping the hospital's services in line with the needs of the community, and aligning with the mission of Avera. The Board and the community were fortunate to have had Pam's leadership and vision for the past 17 years."
"Pam has always been such a hard working, dedicated person," said Dan Eisenbraun, former ASHH Board Member and current Avera Health Board Member. "She's been a tremendous asset to the hospital, health care in Yankton and to the Yankton community as a whole. I've never experienced anyone who works harder for all the right reasons."
Another focus area for Rezac during her work with ASHH has been to focus on education – medical, health care related, and continuing education. She has worked closely with the Yankton Ambulatory Program of the Sanford School of Medicine of The University of South Dakota developing a new education center for the 3rd-year students and establishing a $1.5 million endowment for the Yankton Dean's position.
One of the main changes in health care over recent years has been to place the focus on collaboration between health care providers to provide the best quality and value for each individual patient. This is an area Rezac thinks Yankton is headed in the right direction, but still has some work to do.
"For so many years, we all did a great job of what we specialized in, but the focus wasn't on the full continuum of care for the patient," she said. "We've seen progress made in this area, but there is still potential to improve. We need to get it to the point where each individual has a team of health care providers working for him or her and communicating constantly on each individual care plan. It's about the patient, not about us. We are certainly improving in this area and I see many health care providers who are thinking in this direction."
One of those providers is Pulmonolgist Michael Pietila, M.D., Yankton Medical Clinic, P.C., ASHH Board Vice Chair and former Chief of Staff at the hospital.
"Pam Rezac has been a constant guiding light during several decades of change within the world of health care," he said. "While her focus has been on the Avera Sacred Heart region, her influence has been felt system-wide and throughout the state of South Dakota and the upper Midwest. She has demonstrated leadership in a variety of ways including her ability to translate vision into reality. Her accomplishments as a health care and community leader are impressive and important.
"I have worked closely with Pam in my role as a community physician, medical staff leader and Avera board member," Pietila continued. "Pam will be leaving the Avera Sacred Heart and Yankton medical community in a great position to continue to excel in the ever-changing and challenging environment of health care. As a direct consequence of her leadership and her beliefs; those of us entrusted with the responsibility to carry forward the mission of providing quality, cost-effective, and community-based healthcare in a compassionate and caring way will be almost certain to succeed."