Staying Safe on the Road through the Golden Years
Jan 06, 2014 01:21PM ● By Med Editor
Driving and independence go hand-in-hand. As people age, there is a fear of losing the ability to drive and familial conversations about driving safety can be difficult. Driving programs provided by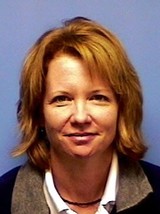 Occupational Therapists can help address these challenges with a focus on solutions.
Specially trained Occupational Therapy practitioners can evaluate a person's ability to operate a car safely and provide rehabilitation, if necessary.
"Occupational Therapy practitioners work with older adults as well as their families and caregivers, offering individualized assessment. They can identify individuals' unique challenges and find strategies that will help them live life to its fullest by keeping them active, healthy and safe in their communities," according to the American Occupational Therapy Association (AOTA).
The Regional Rehabilitation Institute in Rapid City, S.D., provides a Driver Rehabilitation Program which can help seniors, and others, facing driving challenges. It is designed for individuals who might be experiencing difficulties with driving. It includes an assessment to determine whether an individual is safe to drive; a clinical assessment of reaction time and physical, visual and cognitive skills; a consultation with the individual and family regarding improving driving safety and/or transportation options; and liaison services with a physician and the driver licensing department.
"I wish more people knew about the services we provide through our driver program, because we could help so many more individuals and families," says Karen Sutton, Occupational Therapist with Regional Rehabilitation Institute's Driving Program. "We can provide senior drivers a 'checkup' on their driving safety through reaction time testing, evaluation of visual and cognitive skills, and behind the wheel assessments. If safety issues are identified, there might be client and family training or different types of equipment we can recommend which can help that person continue to drive and in a safer manner."
Sutton says equipment examples which can help older drivers include:  additional safety mirrors, cushions for improving the clients positioning in the car seat, hand controls for those who lack leg strength and control, or spinner knobs for people with limited shoulder range of motion to assist with steering.
Following an assessment, if someone is deemed not capable of driving safely, driving program specialists can address the topic in a sensitive and respectful manner.
"If an evaluation shows someone can no longer safely drive, I talk to them and their family about the assessment results. We discuss alternative means of transportation available to them. Just because someone can no longer drive, it doesn't mean they have to lose their independence. Today there are many options available so people can continue living active lives," Sutton says.
For information about the Regional Rehabilitation Institute Driving Program call (605) 719-1100. Older driver safety information is also available through the American Occupational Therapy Association.