Bumps on the Road to Meaningful Use: One Doctor's Experience
Nov 29, 2013 11:33AM ● By Med Editor
Yankton Family Physician Jeff Johnson, MD, had just moved his practice from Watertown to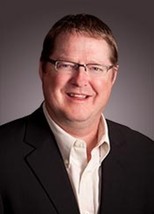 Yankton in 2009 as electronic health records were beginning to gain real momentum. The ruling that mandated EHR implementation came out a year later. Seeing "the writing on the wall", as he says, Dr. Johnson and his partners, who later sold the practice to become Lewis & Clark Family Medicine, started from the ground up to choose and implement an EHR system. As many other providers have discovered, the road was not a smooth one. Now, with a vendor switch in the works, Dr. Johnson and his partners are gearing up for more bumps ahead. Editor Alex Strauss spoke with him recently.
Alex:  You started working with electronic health records earlier than a lot of practices in the region. What was it like to be using this new tool that not everyone was using?
Dr. J: When we started, we had no patients so no patient charts to transfer over. So, in some ways, we had it easier than clinics that had all paper records. The downside is that, although we did our best to pick a vendor that we thought would work for us, there are now better options out there, especially for family practice. Right now, I'm spending an hour-and-a-half to two hours every night doing charts when I get home. There are too many clicks. Too much typing. And I didn't even know how to type before 2009!
Alex: Are you worried about the cost of changing EHR vendors after so much time?
Dr. J: There is a cost to not changing. Our system has hindered our ability to handle the volume. In Watertown, I would see anywhere from 25 to 30 people a day. My max was 37. But, working with EHR, we're down to 22 to 24 patients a day. Everything is template driven, so in an exam situation, I actually have to go back through and click the parts that are irregular. I have to either type in answers to questions or click boxes. We decided to switch to the system recommended by the AAFP and we are hoping that it will save time and equate to higher volume.
Alex: Do you think that an optimized EHR system can ever enhance revenue?
Dr. J: Yes, but it takes time. Before we chose our new system, we did a site visit to a physician in Kentucky who was using it. His volume also dropped for a short period of time, but once he got going, he increased his revenue by 40 percent. One way a good system can help do that is through automated alerts. Before, we might not have known that that 65-year-old patient hadn't had his pneumovax vaccine. That's captured revenue for us. Alerts for screening tests also come in automatically. So do appointment reminders for patients who need to be seen regularly, such as those with diabetes. So it can help keep us from losing that potential revenue.
Alex: Will the transition to EHRs be good for medicine in the long run?
Dr. J: I think that, ultimately, it is a good thing. The 'First, Do No Harm' study found that many people die every year from medical errors. I do believe that EHR has the potential to improve patient care and patient safety. While it does increase doctor frustration, I think it is appropriate for us to be held accountable. But there are still challenges. Patient privacy is a big concern. And with Stage II, as we implement our patient portal, we want to make sure that the access to all of that information doesn't generate excess worry for patients. Sometimes, if they see unusual lab values, that can prompt extra calls, which can require time.
Alex: What advice would you give to anyone still trying to choose, implement, or switch an EHR system?
Dr. J: We worked with HealthPOINT to get our system going and I would definitely recommend having someone come alongside you early in the process. I would also recommend a site visit. This is a huge investment, so you also want to make sure that your vendor is going to be there to help you fully utilize all the bells and whistles in your system so you're getting the most value out of it. And make sure they are up front about what everything costs. For instance, is your vendor going to charge you more to implement ICD-10?
Alex: Overall, you seem pretty upbeat about a process that has caused you a lot of frustration. How do you manage that?
Dr. J: I know several doctors who opted for early retirement rather than trying to do this and others who just don't see the value. Those who are close to the end of their career may not want to invest the time or money. Because it is very expensive and time-consuming. But I am 50-year-old. If I only have a few more years to live, I feel like I would rather embrace it than fight it.
Lewis & Clark Family Medicine is in the process of building a database with its new EHR system and hopes to launch in January. They have attested to Stage I Meaningful Use.