This Month's MED Contributors - November 2013
Oct 30, 2013 11:57AM ● By MED Editor
Heidi Babb ("Avoid major Cash flow disruption and get prepared for ICD-10") 

As the VP of Revenue Cycle Management, Ms. Babb manages reimbursement strategies,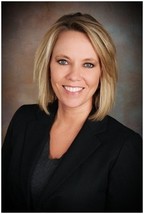 perational processes, managed care contracting, and directs the entire coding and billing process for Sioux Falls-based Partners Medical Consulting. With over fifteen years of experience in the industry, Babb has developed highly successful, yet patient-friendly reimbursement  ractices and has been instrumental in the development, management, and/or turnaround of numerous physician offices, Ambulatory Surgery Centers, and Specialty Hospitals. Ms. Babb and her staff take responsibility for overseeing several functions such as preregistration, insurance verification, point-of-service cash collections, financial counseling, registration, coding, billing, account follow-up, self-pay collections, customer service, and cash posting.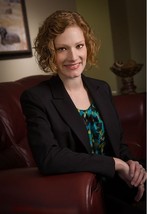 Katie Fleming ("Text Messaging: Is it HIPAA Compliant?")

As Business Development Manager with Rapid City-based Golden West Technologies, Fleming  works with businesses across the region to make better use of communication and technology. She is a graduate of Drake University in Des Moines. 


Dave Hewett ("Meaningful Use: Setting the New Normal in Physician/Patient Dialogue")

Dave Hewett is President/CEO of SDAHO is the statewide trade association representing community-based hospitals, nursing homes, assisted living, hospice organizations and home healthcare.  Dave also serves as one of two public members on the State's Risk Pool Board and most recently, South Dakota Governor Dennis Daugaard appointed Dave to be a member of the Medicaid Opportunities and Challenges Task Force representing SDAHO. Prior to coming to SDAHO in 1997, Dave worked with the American Hospital Association as a regional legislative director and a regional executive.

Before joining the AHA in 1995, Dave served with the Wisconsin Hospital Association in several capacities including heading up the governmental relations department for that organization.  He has also worked as a legislative assistant in the Wisconsin State Senate and policy analyst for that state's Department of Revenue.

Dave received his Masters of Arts degree in Public Policy and Administration from the University of Wisconsin, Madison, and his Bachelor's degree in Political Science and Economics from Pacific Lutheran University, Tacoma, Washington.
Tana Phelps ("Monitor Mobile Devices to Ensure Patient Privacy")

Tana Phelps is a marketing specialist at CQuence Health Group in Omaha, Neb. An Omaha native, Tana is passionate about health-care marketing and is a member of Nebraska Healthcare Marketers and Public Relations Society of America. She studied journalism, marketing and advertising at the University of Nebraska Lincoln. Follow her on Twitter @tanajphelps.


Tim Wieben ("DOs and DON'Ts for the Physician Being Recruited") 

As President/CEO of Medical Recruitment Associates, Inc. in North Dakota, Tim Wieben, CMPE, specializes in the recruitment and permanent placement of physicians. North Dakota-based MRA places doctors in solo and group practice opportunities, hospital-based positions, as well as faculty and rural appointments. We focus our energies in the placement of physicians in the upper Midwest, however we can also assist those physicians who are looking to relocate to other parts of the country.


Wade Hoffman, ("Data Management: A Key Part of EHR Implementation")

Wade is an owner at EarthBend and a founding member of Tonka-Tek.  He has held various top executive level positions with Datalink, CNT, Teradata and Coopers & Lybrand's. His area of expertise lies within the Acquisition, Marketing, Sales, Managed Services, Strategic Partner Alliance, Virtualization, Data Protection and Sales logistic arenas. He has driven revenues and improved business relationships and processes and will add a great deal of strategic value to the EarthBend team. Wade holds a Master of Business Administration degree from Keller Graduate School of Management, Kansas City, Missouri and a Bachelor of Science in Computer Science from South Dakota State University, Brookings, SD.