What to Do AFTER the Interview - Tips for the Physician Being Recruited
Oct 30, 2013 10:49AM ● By MED Editor
You have been through the interview process and now you are busy reflecting on how it went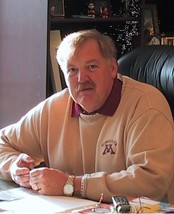 and your prospects for being offered the position. Regardless of how any one interview went, it is important to follow some procedures afterward to leave a positive impression and pave the way for a potential working relationship.

After the visit:

Do send a thank you. Email is okay, preference would be to send a hand written note.
Do not leave them hanging. While there and on the way home discuss the pros and cons. It is important to your success to let them know ASAP …..YES I want this job or no thank you.  Make that decision and move on to the next opportunity.
Do call your contact.  No more than four days after your visit contact the point person at the organization and thank them and give them some indication of your level of interest.
Do not expect to get an offer every visit. Time to be realistic and understand it may not be in their best interest or yours to move forward. It happens.
Do ask for a "sample contract". If there is mutual interest, ask for a contract to review. It will save time down the road. Remember all the other physicians have the same contract and it is highly unlikely they will negotiate when it come to the contract. Some places will offer you one while you are there….that is a very good sign…..
DO tell them what you thought of the visit and give them a time table to expect a response. 
Timeliness is so important! Be courteous and let them know as soon as possible; if it is a NO or a YES, they will be waiting. Be honest, delaying the inevitable does not make it any easier.  If you say no, always remember you may want to rethink and be considered in the future. Leave them with a good feeling about YOU.

Above all enjoy the trip and try to relax. Take the time to take it all in.  
Tim Wieben, CMPE, is President and CEO of North Dakota-based Medical Recruitment Associates, Inc.