DOs and DON'Ts for the Physician Being Recruited
Oct 30, 2013 10:38AM ● By MED Editor
The time has come to find your first practice or relocate to a new location.  Below are some tips that can guide you through the process. Previous interviews and working with physician candidates have provided me with some great experiences; some very good, and some not so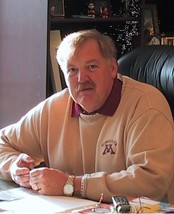 good. I hope these help as you make your decision to begin anew.
First and foremost, be realistic with your expectations, be honest, leave your ego at home and make timely responses to phone calls and emails. A simple phone call or email to let someone know you are not interested is just as important as pursuing the opportunity.
Before the Interview
DO have a simple concise CV. Limit it to two pages if possible. If you feel you need more, offer to send an addendum.
DON'T overstate your qualifications or experience. Imperative to the success of this process is complete honesty.
DO have a list of four (4) references. Provide the list after there is mutual interest. Make sure you contact the references in advance so they can expect a call for information.
DON'T have breaks in employment or training. Include an explanation of any open time frames.
DO disclose any "issues". Is there anything in your history which could become an issue or impair your ability to perform the duties of the practice? If you are on a Visa make sure they know the requirements for employment in advance.
DO narrow your options. This is a time-consuming and expensive venture for both parties. Location, community size,  practice dynamics, group size, employed or partnership, time table…have an idea what you want.
DO start your search early. I can assure you it is never too early. Clients are signing physicians when they begin residency. Practices can offer stipends, money for student loans, relocation help, signing bonuses and more. Of course, those niceties come with obligations in the form of a "pay back loan" and time commitment.
DO research the organization/employer.  Knowing something about the organization allows you to ask more thoughtful, intelligent questions. 
DON'T forget that they have other options.  Remember the practice may have other candidates to consider. Stay the course to completion.
DON'T be afraid to ask about salary and benefits.  The process is expensive and time consuming for all parties. If the salary and benefits do not meet your expectations there may be no need to make the trip.
DON'T forget to involve the family. The interviewing practice should be willing to provide a sitter, if needed, and someone to spend time with your spouse while you are interviewing.
DO ask about proper attire for you and spouse. Location and type of practice will dictate the proper attire. It is always best to ask in advance. 
During the Interview
DO arrive on time.  If someone is not picking you up, plan to arrive 10 to 15 minutes early, in case of traffic.
DO be courteous to everyone you meet.  A receptionist who finds you rude could have a great impact on your ability to get a position, regardless of how smooth you come across in the actual interview. 
DO have a firm, solid handshake.  Regardless of your culture, a limp, weak handshake never makes a good impression.
DO stay calm and maintain eye contact.  You don't have to stare, but keep consistent visual contact with the interviewer's general facial area. It is customary in the US to make eye contact through out the interview. 
DON'T forget that interviewers are not always trained in interviewing. You may find an interviewer rambling on about the position and the practice without asking you any questions about yourself.
DO establish rapport.  Remember the interviewer's name, and use it a few times throughout the interview. Show interest, smile when appropriate, and be involved. 
DO ask questions.  Be engaging without dominating the conversation. Asking questions shows that you are listening and are interested in learning more about the organization.
DON'T discuss politics and religion.
Every interviewer is going to want to answer some basic questions about you, including
Are you a team player?
What are your strengths? (Avoid sounding presumptuous. Stick with what your colleagues and supervisors have said about you.)
What are your weaknesses? (The point of this question is to determine how self-aware and realistic you are.)
Why should we hire YOU?
When can you start?Acknowledge each person when you are introduced, stay focused and listen carefully to their questions, and address your answer to the person who asked the question. Everyone is anxious during an interview, so don't worry if you feel butterflies. Just remember that the person who can answer the above questions to the employer's satisfaction will get the job.
Tim Wieben, CMPE, is President and CEO of North Dakota-based Medical Recruitment Associates, Inc.