Meaningful Use: Managing the Maze
Oct 30, 2013 08:49AM ● By MED Editor
By now it is a term with which every American healthcare provider is intimately familiar. Some would say all too familiar.  But when the words "meaningful use" first entered our vocabulary as part of the American Recovery Reinvestment Act of 2009 as a way to bring medical care into the digital information age, they were, for many providers, a source of anxiety, confusion, and even fear.
"Stage I was the hardest because it asked people to make an enormous shift in their business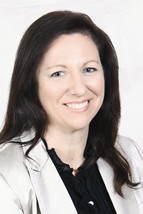 model," says Holly Arends, Clinical Program Manager with HealthPOINT.  Based at Dakota State University, HealthPOINT is the regional extension service charged with daunting task of helping area providers not only implement Electronic Health Records systems but to use them "meaningfully" according to criteria established by the Recovery Act and administered by the Centers for Medicare and Medicaid Services (CMS).
"We fully anticipated that there would be fear, challenges, blockades and barriers with meaningful use," says Arends. "You're talking about a change in workflow and a major disruption in business."  
"This has been a tremendous amount of work for everyone – providers, security teams, clinical informatics, nurses, IT departments – everyone," agrees Hailey Schepp, Sanford Health's Director of Meaningful Use. Sanford has attested to Stage I and is gearing up for Stage II. Schepp says education has been a major part of her job for the last two years.
"It is so easy to get overwhelmed with the details of meaningful use, but we have to remember that this initiative really is about the patient and improving the patient care experience."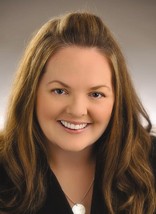 While a healthy percentage of providers and hospitals in our region have successfully launched their own EHRs, Arends and Schepp both say that it is in the next stage (Stage II) of meaningful use implementation, which begins next year, that the real benefits – and not just the headaches – of the plan will begin to be apparent.
The Meaning of 'Meaningful Use'
Over time, the meaning as well as the far-reaching and game-changing implications of meaningful use have become very clear, if not always easy to accept or implement. The term 'meaningful use' was adopted as part of a plan to incent eligible providers not just to purchase an EHR system, but to jump into the digital age with both feet by incorporating that system into their day-to-day medical practice in a real and measurable way.
In Stage I, this means activities like collecting and compiling patient data electronically so that it can be readily accessed by both providers and patients in and outside the office. In Stage II and III, there will be greater emphasis on patient involvement with the EHR system and required reporting on quality measures designed to demonstrate how well the whole system is working.
The ultimate goals of the five-year plan are to improve patient safety by making sure all of a patient's healthcare providers have ready access to their accurate, up-to-date health information and to empower patients to take a more active role in their own healthcare by giving them more to work with.
To encourage providers to get on board, doctors and hospitals that demonstrate meaningful use of their EHR by achieving all of the objectives set forth for Stage I are eligible to receive significant incentive payments.   At the same time, to discourage foot-dragging, the program also includes penalties for non-compliance. Providers who have not attested to at least one year of the two-year Stage I meaningful use process by September 30, 2014 (which means they had to have started the process this September) will see a 1% reduction in reimbursements beginning in 2015, and an additional 1/% reduction every year thereafter until they "catch up".
Off to a Good Start
Far from dragging their feet, more South Dakota-area providers are on track to receive incentive payments and avoid penalties than in many others states. Arends says South Dakota is in the top 10 states nationwide in adoption of electronic health records, with more than 53 percent of the state's providers having a 'live' EHR system.
As of MED's publication date, the latest figures from CMS showed that 1,447 South Dakota providers had attested to Stage I meaningful use since January 2011, a figure Arends say represents about 75 percent of the state's eligible providers. These providers have received more than $64,269,503 in Medicare and Medicaid EHR Incentive Program payments since the program started.
Nationwide, more than half of doctors' offices will have EHRs by the end of 2013, up from just 17 percent in 2008, according to a 2012 CDC survey. Likewise, although only 9 percent of eligible hospitals were using an EHR system in 2008, today more than 80 percent have demonstrated meaningful use of EHRs.
There are now more than 415,000 eligible professionals and hospitals actively registered in the incentive program, exceeding the goals of the U.S. Department of Health and Human Services and illustrating the fact that, despite the difficulty, expense, and necessity (in most cases) of a massive overhaul in workflow processes, American healthcare providers are coming to grips with the idea that EHRs are Here to stay.
"This is really just the bottom floor of the changes that are coming," says Arends. "We are moving into an entirely new way of doing business in healthcare and the providers here in the upper Midwest understand that. They are doing a great job with this and really should be applauded."
What is Next?
As South Dakota-area healthcare providers move into Stage II in 2014, meaningful use experts say there is good news and bad news.
The good news is that the worst – the total paradigm shift that caused such upheaval, stress and expense in medical offices, even driving some providers to throw up their hands and opt for early retirement – is largely over. With systems in place, the focus is now on optimizing their use. The bad news is that Stage II will require a great deal more from providers in terms of patient engagement, data collection and documentation.
As an example, Stage II, which begins on January 1, requires that more than 50 percent of a provider's patients have online access to their healthcare information. Five percent of patients also need to be interacting with their providers online by doing things like sending a secure message, accessing test results, or scheduling an appointment.
"This is going to require a culture change for patients and providers," says Schepp. "Not only do we need to provide online access to our patients, but we are also going to need to demonstrate the value or benefit to those patients so that they will actually use it. This will be a challenge. Patients who don't have Internet access may not even be aware of this."
Among the other Stage II requirements are optimal packaging of electronic health information so that it can be successfully exchanged with other providers, medication reconciliation, improved patient education, and thorough collection and reporting of patient demographic, health and outcome data. "There is no question that Stage II is more demanding," says Arends. "But when you look at the big picture, what it is going to mean for patient care, I think it is easier to get on board with this."
To make this second, more demanding Stage of meaningful use, which includes 20 different criteria, a little less burdensome, providers are only required to demonstrate that they are meeting the criteria during one quarter of 2014. As subsequent stages of meaningful use are implemented, the need to secure sensitive patient information will become even more critical, requiring security risk analysis. By 2016, the data collected and reported by providers will be made publically available, giving patients more information on which to base their own healthcare decisions.
"Meaningful use is a lot of work, but it is all about improving the quality of care that we provide," says Schepp. "I do feel strongly that, in the latter part of Stage II or Stage III, we are going to begin to see the proof in the pudding. I believe that this is going to reduce health disparities, improve patient safety and care coordination, and increase efficiency, which is what CMS intends. It is really all about the patient."
Meaningful Use at a Glance

1,455 – South Dakota Providers attesting to Meaningful use
$64,269,503 – Incentive payments made to SD Providers
53% -- SD providers with live EHR systems
January 2011 – EHR Incentive Program starts
January 1, 2014 – Stage II begins
September 30, 2014 – Stage I, year one date to avoid penalties
1% per year – Reimbursement reduction for non-compliance
5% - Required rate of 'secure messaging' in Stage II