Rapid City Regional Hospital Announces New Chief Operating Officer
Oct 08, 2013 02:00PM ● By Med Editor
An individual who began his health care business career at  Rapid City Regional Hospital (RCRH) as an Administrative Fellow in 2000, rose through the ranks through 2008, has returned with a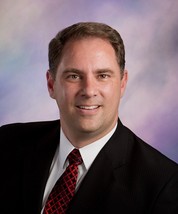 wealth of experience which has garnered him the position of Chief Operating Officer at the hospital.
Michael "Mick" Gibbs, Fellow of the American College of Healthcare Executive (FACHE), comes to RCRH from Sanford Health in Fargo, N.D., where he was the Vice President for the Heart, Vascular, Surgery and Radiology programs since 2010. He also served as their Vice President of Clinic Operations from 2008-2010
Prior to working for Sanford Health, Gibbs was employed by Regional Health for eight years. He began an Administrative Fellow, was promoted to the Director of Customer service for RCRH, moved up to the position of CEO at Gordon Memorial Hospital in Gordon, Neb., and then served as the Vice President of Professional Services at RCRH.
"We are extremely pleased to welcome Mick back to Rapid City Regional Hospital and Rapid City. He brings with him years of health care business experience and leadership which will further enhance our patient care at RCRH," said Tim Sughrue, CEO of Rapid City Regional Hospital.
Gibbs received an undergraduate degree from the University of North Dakota in Grand Forks, ND, and Master's degrees in BioMedical Ethics from Case Western Reserve University, in Cleveland, Ohio, and Health Care Administration from the University of Minnesota, Minneapolis.