YMC Welcomes New Family Medicine Physician
Oct 02, 2013 10:43AM ● By MED Editor
Yankton Medical Clinic, P.C. is pleased to announce the addition of Board Certified Family Medicine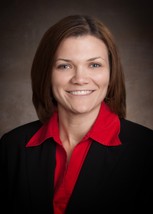 physician, Carrissa Pietz, M.D., to our physician staff. 
Dr. Pietz is originally from Lesterville, SD and completed her undergraduate degree at Mount Marty College.  She is a graduate of Sanford School of Medicine of The University of South Dakota, Vermillion, SD.  Dr. Pietz completed her family medicine residency at Sioux Falls Family Medicine Residency, Sioux Falls, SD
Dr. Pietz joins Drs. David Barnes, McKenzie Hanson, Scott Weber, and Certified Nurse Practitioner, Jennifer McGinnis, in providing family care. 
Dr. Pietz began seeing patients at Yankton Medical Clinic, P.C. on September 9, 2013.  Appointments can be made by calling (605) 665-8910.