Pictures are Worth 1,000 Words: Improve Patient Engagement through Pinterest
Sep 18, 2013 12:13PM ● By MED Editor
For many hospitals and health systems, communicating to patients via Facebook, YouTube, Twitter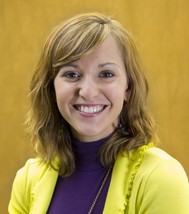 and LinkedIn is a fixed part of their social media strategy. However, a game changer—in the form of a picture-sharing social site called Pinterest—offers health-care organizations a new set of tools for engaging with patients. 
With more referral traffic than LinkedIn, Google+ and YouTube combined, Pinterest is one of the fastest-growing social services in the world. It acts as a virtual corkboard, allowing users to "pin" images of the people, places and things that interest them. And few things are of greater interest to us than our health. 
That makes Pinterest a perfect fit for health-care organizations. 
So do its demographics. Almost 70 percent of Pinterest users are female ages 25-54, and it's these women who control 90 percent of all household health-care decisions. 
They say pictures are worth a thousand words. Since patients' attention spans for marketing messages are shrinking, Pinterest might be the next best thing to engage them. Use these tips to make the most of Pinterest:
Focus on photos and graphics. Pinterest is not like Twitter or Facebook. It relies on visuals, not text. Use photos, infographics and other images, especially ones your competition doesn't have. Don't just grab them from Google, and be sure you comply with Pinterest's guidelines for copyright.
Promote more than services. Your Pinterest boards should be inspiring and useful. Curate disease-specific boards (e.g., heart disease, diabetes, cancer) with resources and tips for patients coping with chronic conditions. Likewise, post exercise routines for rehabilitating athletes and parenting advice for expectant moms. 
Link pins to your site. If you're seeking referrals, Pinterest can extend a dialogue with existing patients who have already experienced your care. Create a "Healthy Eating" board linking back to recipes from your newsletters or patient programs. 
Showcase your progress. Dive into your organization's archives and post photos over the years to show your growth. This is a great way to engage hospital employees, too. 
Install the "Pin It" button. Photos on your website should be able to be pinned back to Pinterest by visitors. This will require you to implement a toolbar widget on your site. Pinterest offers free instructions for this on its website. 
Measure, measure, measure. To maximize your ROI, the time to join (and pin) is now, while interest is high and competition is low. Measure by followers, repins, and perhaps most importantly, by traffic back to your website. 
Tana Phelps is a marketing specialist at Cassling, a Midwest health-care company that provides local imaging equipment sales and service, and marketing and professional services.