Using Video in Your Practice
Sep 18, 2013 11:47AM ● By MED Editor
If you are not incorporating video into the everyday operations of your practice, you could be missing out, not only on the opportunity to set yourself and your services apart in an increasingly 
competitive healthcare environment, but also to educate your patients (or prospective patients) for better health. You could even be missing out on the chance to positively impact treatment outcomes if video is not a part of your treatment preparation or aftercare protocol.
And television is only part of the "picture". According to the online digital statistics website, ComScore, 181 million U.S. Internet users watched nearly 37 billion online videos last April. The average viewer spent 21.8 hours watching videos online that month. And you can bet the numbers are even higher this April. Video is not going away.
Why Use Video?
Apart from the obvious reason that your patients (and potential patients) are watching, video, whether for marketing or education, has a lot to recommend it.
·         It's more personal.  Especially if it features you and/or your staff – or even just your voice – video gives you a way to connect with patients in a private and lower-stress environment outside the office.
·         It's simpler. Even when the subjects matter is somewhat technical, such as an explanation of a complex procedure, the fact that video allows you to show as well as tell means viewers are more likely to absorb it and remember it later.
·         It gives you multiple distribution channels.  In addition to running your video in the lobby and exam rooms, you may post it to your website or your practice Facebook page. You may use it as part of a television marketing campaign, or you may post your video on YouTube (visited by one TRILLION people in 2011) and include a link on your website, giving online viewers two ways to find you.  This method has the added benefit of increasing your search ranking in Google.
Where Do I Get a Video?
One method is to hire a professional to come to your office and produce a video. This can be a great   way to introduce yourself and your colleagues or office staff, or to give patients a short tour of your facility. A professionally produced video can also be used to showcase your services, explain a procedure, or provide aftercare instructions. Think about information you deliver over and over. Referring patients to an online video (or giving them a DVD) can maximize your time together and improve efficiency.
Patient testimonials also make powerful videos. HIPAA simply requires written consent and most patients are happy to talk about a good experience. Keep in mind that any video showcasing your practice should look as professional as your other materials. This means, it won't be cheap.
Some less expensive sources for video content include:
·         Add a link to your website to a media interview or news story you've done
·         Turn a PowerPoint or Keynote presentation into a video.
·         Make a screencast presentation on your computer. Tools like Camtasia and Screenflow allow you to record what is on your computer screen and export it as a video. Offer a 'tour' of your website, or an explanation of a procedure with illustrations
·         Use photos and music to produce a slideshow.
Final Tips
Finally, remember to keep any video – whether you do it yourself or hire a professional – short and simple. If you or your office staff plan to be on camera, dress professionally and speak naturally. You may want to hire a professional writer or editor to polish your script. And, if you plan to use patients, make sure they are personable. 
MED Editor Alex Strauss is a former television news anchor and health reporter and a frequent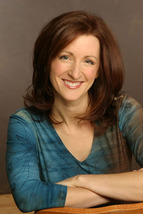 speaker. She is the author of "Physicians and the Press: A Doctor's Guide to Working with the Media", available Winter, 2013.