B.J. Van Kalsbeek Named McAuley Award Winner at Mercy
Sep 10, 2013 05:24PM ● By Med Editor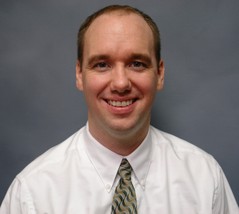 B.J. Van Kalsbeek, Manager of Spiritual Care and Mission Services at Mercy Medical Center, has been named the recipient of the annual Catherine McAuley Excellence Award for 2013.  The award was given to Van Kalsbeek at Mercy's Employee Recognition Open House that was held on September 5. 
In addition to the prestigious McAuley award, Mercy President and CEO Bob Peebles acknowledged the work of those Mercy associates celebrating employment anniversaries including six with 40-year awards and one employee celebrating her 45-year anniversary with Mercy.
The McAuley Excellence Award is in honor of the founder of the Sisters of Mercy and is presented each year to an employee who exemplifies Mercy's values and lives its mission.  Van Kalsbeek was chosen as the recipient of the McAuley Excellence Award because he continually demonstrates excellence in serving the spiritual needs of Mercy's patients and family members. 
Van Kalsbeek joined Mercy Medical Center in August of 2003.  He has a bachelor's degree in religion from Northwestern College in Orange City, Iowa and a master of divinity degree from Western Theological Seminar in Holland, Michigan.
At the hospital's annual employee recognition reception, a total of 296 employees were recognized for their years of service at Mercy.