How to Handle a Media Interview
Sep 07, 2013 07:00PM ● By MED Editor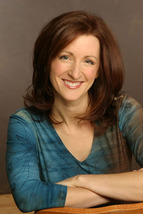 Imagine this scenario: A reporter and her photographer show up for an interview with the doctor, who's agreed to squeeze them in between patients on a busy day. As they scan the tight hallway for some place to shoot, the doctor comes hurriedly out of a patient room, the collar of his polo shirt askew, looks at the crew and asks, "Now, what is it you wanted to talk about?" Later, the doctor is dismayed when his short sound bite makes little sense, the story is missing facts, and/or his shirt collar is still askew.
Many of you know that in my past life, I was that reporter, standing in your waiting room, waiting in your office, or scrubbing in alongside your nurses outside the OR.  Like all reporters, I worked on deadline, tried hard to get my facts straight, and dearly hoped my interviewee wouldn't be running too far behind.
While there is no question that agreeing to a media interview may be inconvenient, a few tips (gleaned from my years in local TV news) can help you take full advantage of it as an opportunity to educate a wider group of people, increase awareness for your services, establish your credibility, and even boost your own (or your health system's) brand.
·         
Be prepared. 
Once you have agreed to an interview, it is vital that you understand what information the reporter is looking for when you agree to an interview. Even when it is a subject that you know well, it pays to organize your thoughts and even jot down some notes. It's amazing how hard it can be to think clearly when a microphone or camera is pointed at you.        
Pick an interview spot.  
While the crew can do this when they get there, choosing an interview spot ahead of time saves time for both of you and increases your control over the look of the shot. A place out of the flow of traffic, with at least a few feet of depth behind you (and no window) is best. Empty exam rooms and conference rooms are often not good choices because of their lack of visual interest of depth.       
Dress the part. 
Casual wear in the office may make you more approachable to patients, but can have just the opposite effect on camera. A lab coat or jacket can go a long way to increasing your authoritative presence. The media outlet has turned to you because you are the expert. Make sure that you look like one.       
Be concise. 
The days of the 15-second sound bite are a thing of the past. These days, 5 to 7 seconds is the norm for television. If you want to be quoted, use short, summarizing sentences.    
Give facts. 
At the same time, make sure the reporter has the facts he/she will need to write the piece. Recognize that you may be the primary source for the story and the reporter may not know what he doesn't know. Written material (such as a patient education brochure, a photocopied study, etc.) is always appreciated. There is also nothing wrong with asking, "Does my explanation make sense to you? Is this what you are looking for?"
With a little preparation, a media interview can be an opportunity to have a positive impact on the community, enhance your relationship with your own patients ("Doctor! I saw you on TV last night!"), and maybe even earn some 'high-fives' from your colleagues. In my next column, I'll talk about ways to use video in your office.