How to Pitch a Story to the Press
Sep 07, 2013 06:42PM ● By MED Editor
Even if you have valuable health information to share, it is easy to get stuck wondering, 'Would anyone really be interested in this?' 
But here is the bottom line: All media outlets have time slots or space to fill. To stay afloat (i.e., sell advertising or subscriptions), they have to fill it with things people are interested in. Humans are ALWAYS interested in health and healthcare and now more than ever, which means the media is hungry for timely, relevant health news. There has literally never been a better time to pitch a health news to the press.
How do I choose an idea to 'pitch'?
The keyword here is relevance. How will your news potentially impact the audience? One great way to spark interest is to offer a story that that you can link to a local or national news event. (i.e., PTSD in the wake of a disturbing event, such as a public bombing) Your information may be groundbreaking enough to win the Nobel Prize, but if you can't clearly express why a viewer or reader should ultimately care about it, you'll have a hard time convincing the press to cover it. (Unless, of course, you actually do win a Nobel Prize.)
CAUTION: Don't assume that it is a reporter's job to find the relevance in your medical information or that it will be obvious. After all, how will you feel if they get it wrong, and miss the point entirely? Don't take chances. Think this through ahead of time and be able to express it clearly in layman's terms.
How do I communicate with news outlets?
The Press Release remains the gold standard for communicating new information to both local and national news outlets that might want to cover it. There are no hard and fast rules for creating a press release, but a short, attention-getting release is most likely to be read. Remember to put the 'what's in it for your viewers/listeners/readers' information front and center and make it clear that you are AVAILBLE FOR INTERVIEWS. This is critical. Like all time-pressed people, reporters will be most attracted to a great story that requires less effort. Make it easy on them – and yourself – by offering to hand them the information they need.
There are a number of Internet sites with simple instructions for writing a press release, as well as inexpensive services that will do it for you. If in doubt as to where to send your news release, a quick call to your targeted news outlet can easily answer the question. Ask, by name, for the person who covers medical news and ask how best to send it. Most outlets now prefer email. For a fee, press release distribution services, such as PR Web, will even distribute your news release nationally.
What happens after the press release is sent?
If you really want to increase your chances of getting coverage you (or someone from your office) must follow up. A follow-up phone call, within a few days of sending your release, is intended to a) ensure that it got to the right person and b) ensure that the person understands the information. Don't be surprised (or offended) if your precious press release got lost in the shuffle. News outlets may get hundreds of releases a week. Just reiterate why you believe that the information will be of great interest to their audience and offer to resend it.  (NOTE: The follow-up phone call is primarily for local news organizations. It is not practical if you are distributing your release to a national audience.)
What do I do if someone wants to cover my story?
Congratulations! You have managed to make your information stand out from the crowd and gain the attention of a news outlet. Once they show an interest, be as accommodating as possible in granting an interview or providing requested information. Most reporters are working on a deadline and if you can't help them out within a reasonable time frame, they may be forced to fill that space/time slot with other news, costing you your opportunity. (For tips on ensuring that the interview will make both you AND the interviewer happy, see "How to Handle a Media Interview", MED, March 2013)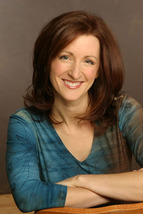 MED Editor Alex Strauss is the author of "Physicians and the Press: A Doctor's Guide to Working with the Media" available Winter, 2013.