7 Tips for More Effective Recruiting
Sep 06, 2013 01:25PM ● By MED Editor
In these difficult times for hiring physicians, I am often asked, "What do we need to do to make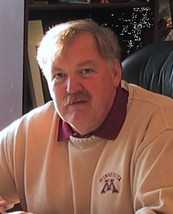 this [i.e., a new hire] happen"? I see clients struggle with the process of searching, screening, interviewing and finally hiring new doctors. But there are some steps you can take to make the process smoother and more efficient for everyone.
Think of the process of recruitment like dating. Dating can be difficult and time-consuming and can involve rejection. But it's worth it since the ultimate goal is to find that perfect person with whom to spend your life. Likewise, as you recruit, keep in mind the things that felt good about dating, how you interacted, and what "worked" to help things click with your date.
One of the biggest problems I see is clients who enter the recruiting process without a plan. They simply decide one day that they need another doctor.  But if you are going to attract quality candidates, a plan is a must.  It is never too early to plan for your needs, taking into consideration retirement, patient demand, and sometimes termination.  Your motto should be "BE Prepared". Here is a list of tips to streamline the process and help you "BE Prepared":
1)      Identify the need, short term and long term.
Before you begin the process, you must decide how immediate your need is and whether or not you are able or willing to wait for the right new person.
2)      Develop a one-page description of the responsibilities and expectations.
3)      Name a Contact Person
Identify a contact person (administrator, HR, in-house person or a physician) who will be the contact for prospective new doctors.  Provide the person's name, address, phone, email and texting information to every physician you contact. Make sure the person is available to take the calls and respond in a timely fashion. Because residents' schedules may not align with the rest of us, recruiting is a 24/7 process. Prepare accordingly.
4)      Be ready for phone calls
I recommend using all forms of communication, but recognize that you can get far more information about a candidate in a phone call than you ever can from text or email.  In addition, some residents have shared with me that they are getting 30+ mail pieces a week in addition to texts and emails. Recently, a residency program director said they get so many opportunities that some are never even reviewed. The message? Make time for the phone call, but be realistic about your expectations. Asking what prompted their response is a good place to start.
5)      Explain what sets your practice apart
6)      Outline the package:     
This includes compensation, length of the contract, whether or not this is an employed situation or partnership opportunity, etc. If it is a partnership, explain the time table and expectations. This is about more than money. Remember : "If they come for money, they will leave for money." Other items to touch on include:
o   List of benefits, life, health, disability, malpractice, VAC, CME, pension, profit sharing, money for CME.
o   Relocation assistance and how much
o   Signing bonus, how much and when is it paid?
o   Can your organization use visa candidates?
o   Call schedule, IP vs OP, weekly work expectations
o   Student loan money
7)      Develop an information packet

This is a packet to be sent to potential candidates after you have mutual interest. It should include a personal letter from your recruitment point person, as well as information from the local Chamber of Commerce, hospital, schools, shopping attractions, community recreational activities, your practice information listing physicians and specialties, locations and website information. Include the practice description for the opportunity and don't be cheap – send it overnight special delivery.
These tips are a good starting point to set the framework for a successful recruitment.  Remember: There is no "easy recruit". When done right, the process demands time, effort, commitment, and a plan in order to "close the deal".
Tim Wieben, CMPE, is President and CEO of North Dakota-based Medical Recruitment Associates, Inc.