HealthPOINT Invites Providers to South Dakota Health IT Summit
Sep 05, 2013 09:46AM ● By Med Editor
HealthPOINT and South Dakota Health Link would like to invite you to take part in the South Dakota Health IT Summit - start: 10/30/2013 - 08:00 AM. With the theme of Navigating the Future, the event will provide direction for you as you plan your course through the changing healthcare industry. Our topics include HIPAA Privacy and Security Updates and Audits, ICD-10, PCMH, Health Information Exchange updates and success stories, Patient Engagement and much more. Click here to see the agenda. 
Keynote speaker Janet Marchibroda serves as the director of the Health Innovation Initiative and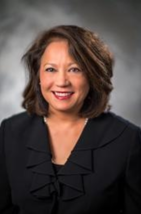 the executive director of the CEO Council on Health and Innovation at the Bipartisan Policy Center (BPC), following two years serving as the chair of BPC's Health Information Technology (IT) Initiative. The BPC initiative conducts research and collaborates with experts and stakeholders across every sector of health care to develop recommendations that promote innovation and the use of IT to support improvements in the cost, quality, and patient experience of care.
Marchibroda also serves as a board member and the initial executive director for Doctors Helping Doctors Transform Health Care, a non-profit, collaborative, social media effort-led primarily by doctors for doctors-to support the transformation of health care, initially through health IT, given the foundational role it plays in improving the quality, safety and efficiency of care.