Jessica Claussen, MD, Ophthalmologist, Joins Avera Queen of Peace Medical/Dental Staff
Sep 05, 2013 09:20AM ● By MED Editor
Tom Clark, President and CEO, Avera Queen of Peace Hospital, is pleased to announce that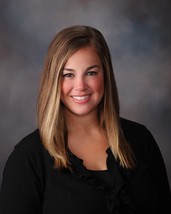 Jessica Claussen, MD, Ophthalmologist, has joined the Avera Queen of Peace Medical/Dental Staff.  Dr. Claussen established Avera Medical Group Ophthalmology in the Avera Physicians Plaza at 625 North Foster, Suite 202, Mitchell.
Dr. Claussen earned her Medical Degree from Loma Linda University School of Medicine, Loma Linda, CA, and completed an Internship and Residency at the University of Missouri-Columbia.  She is a member of the American Academy of Ophthalmology, American Society of Cataract and Refractive Surgery, and the American Medical Association.
Dr. Claussen is now accepting appointments, referrals and, consultations by calling 995‑6393; her first day at Avera Medical Group Ophthalmology will be Monday, September 9.   Specializing in comprehensive ophthalmology, Dr. Claussen treats a wide range of eye disease including Cataract, Glaucoma, Macular Degeneration, and Diabetic Eye disease along with Oculoplastics, Diseases of the Cornea, and Trauma.
A native of Spearfish, Dr. Claussen, her husband Kyle, and their son look forward to being back near their families and serving the people of this region.