Managing the Health of Your IT: Medicine in the Digital Age
Sep 04, 2013 09:56PM ● By Med Editor
There was a time when the height of communication technology for most doctors was an office telephone and a pager. Medical records contained reams of paper and keeping them secure meant locking the records room.

Today, most healthcare professionals are working with not only sophisticated phone and pager systems, but multiple office and home computers and various mobile devices that are often used in both settings. Managing this increasingly complex network of tools and ensuring they are all HIPAA compliant, work with the EMR system, and support the goal of "meaningful use" can be a job in itself – one that can either help or hinder the primary job of physicians: providing quality healthcare.
"All of your communications have to be compliant, but, ideally, the things that make it compliant shouldn't get in your way at all," says Katie Fleming, Business Development Manager at Golden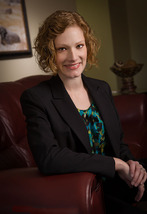 West Technologies.
Rapid City-based Golden West Technologies has been on the ground floor of medical communications and technology in the region since it introduced its paging service in 1984. That was followed a year later by the answering service which has become the foundation of a business  that now encompasses all facets of medical communications and digital technology.
"The bottom line is, if a doctor or medical facility is considering anything to do with technology… their computers, network, servers, communication, data security, answering service, etc., we can help them with it," says Fleming.
Mobility at Work
Mobility has become a critical buzzword in medicine. To work efficiently in the fast paced environment of a modern medical office or hospital campus, healthcare professionals must have the freedom to move – not only around an exam room, but also with ease from room to room or even from one building to the next, without losing their connection to patient data.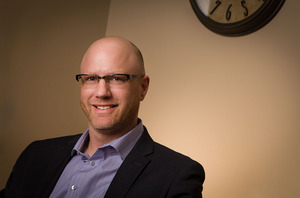 "Providers are always moving between offices, between floors, in route to the hospital, etc.," says Golden West Sales Manager James Van Loan. "Reliable, secure wireless and mobile technologies are very important, both at the healthcare facility and when they leave it." Van Loan says his company specializes in assessing, setting up, and helping to maintain wireless networks within offices or across whole campuses, so that providers never lose the all-important wireless signal.
"Building a good wireless network is about understanding the traffic patterns and creating some higher availability," says Van Loan. "You have to have more than one access point [i.e., wireless router], so that, if one goes down or is out of range, your device would automatically connect to another one. It is a lot more efficient and convenient if the doctor doesn't have to re-login to the EMR system, just because he walked downstairs."
Tablets Trump Laptops
In the exam room or at the patient's hospital bedside, mobility can simply mean being able to move freely and interact with patients naturally, while maintaining the ability to record important data, search the patient's electronic medical record, view imaging studies, or even consult a remote specialist.
Golden West's answer is a tablet computer with a unique hand grip that attaches to the back side, allowing the user to hold it securely in one hand, even while interacting with a patient. Van Loan says this ease of use is a big part of why tablets are quickly replacing laptops as the tool of choice in patient care situations.
"It has to do with that experience between practitioner and patient," says Van Loan. "Laptops can be kind of large and clunky and if a doctor is sitting at one, he or she may spend more time interacting with the computer than with the patient. With the release of Windows 8, the touchscreen technology on these tablets is much better, so there is less need for typing."
The newest Windows operating system also makes it easier and faster to move between different applications on the computer.  Van Loan says tablet technology is now so advanced that high definition video conferencing (such as with a specialist in another location) is possible, even on less expensive machines.
Customized Answering Service
Of course, the job of a physician does not stop when he or she leaves the office or hospital campus. A secure, consistent wireless signal on site is only half the battle. Keeping doctors connected – to each other, to medical data, and to patients – when they are away from their office is just as critical.
"We make this easy by providing each client with a single phone number that is associated with their account. So They can forward as many different lines to that number as they want to and they will all come in to us," says Bobbi Wells, Golden West's Answering Service Supervisor. The company's unified approach to answering service can be utilized 24 hours a day, just after hours, or as needed.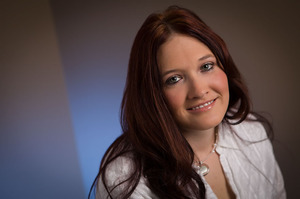 Golden West's Rapid City-based telephone operators have special expertise in medical calls and are HIPAA trained and compliant.  Thanks to fully-customized scripting and options like having patients patched through to the doctor or be greeted with a pre-recorded message for non-emergencies, Wells says the answering service can function as a seamless extension of the physicians' office. And with a full range of technology at their fingertips, agents can relay messages via email, phone, pager, fax, text message or voicemail, in any order or frequency. Messages can even be categorized to cut down on Monday morning overwhelm.
"Maybe they are getting 100 emails that they have to go through," says Wells. "We can label them with subject lines like 'Urgent – Patient Need Call Back' or 'Routine Scheduling' to make it easier. Little things like that can turn into big efficiencies for people."
Secure Text Messaging
For answering service clients with the new miSecureMessages app, the answering service can now send even sensitive patient information directly to a doctors' smart phone.
"It really improves the quality of information that can be included," says Wells of the app that Golden West has recently begun offering. "With miSecureMessages, we can include things like the patients' name and date of birth and the provider can reply back to us with detailed information, so there is two-way communication."
Available for Android, Apple and BlackBerry devices, the cloud-based miSecureMessages app appears on the users' phone or tablet like a texting program. But, because messages are encrypted in transit and stay on a secure server, no sensitive information is ever stored on the phone itself. If the smart phone is ever lost or the passcode compromised, miSecureMessages can be disabled remotely, making it impossible for any unauthorized person to access the service or see any messages.
In addition to integrating seamlessly with Golden West's answering service, miSecureMessages can take the place of a paging system. It can also be used independently of the answering service as a way of communicating sensitive data within a group, making it ideal for secure inter-office messaging. miSecureMessages users pay a monthly fee based on the number of phones to be included on the plan. The system has been used successfully in several other markets for more than a year and allows for secure texting to anyone who has the plan.
The 'Virtualized' Network
With so much sensitive data being managed and exchanged digitally, security, which has always been a concern in medical offices, is even more critical today. This is one reason that a growing number of medical offices – even those that have had their own IT department or person – are leaning more heavily on a partner company to help manage their increasingly complex information technology needs.
"Technology has advanced to the point where you no longer have to have your own IT person on site," says Golden West's Business Development Director Katie Fleming. "It is now possible to virtualize your entire network."
With Golden West as a technology partner, medical offices can take advantage of their expertise to optimize and monitor an existing computer network and servers. If a file is lost, it can be recovered. If there is a fire in the server room, applications can be reloaded onto new devices. Golden West can even host a business' entire computer system in its Rapid City data center, eliminating the need for the office to maintain and onsite servers.
With a reliable Network Operations Center to monitor the network and firewalls 24/7 for a predictable monthly fee, Van Loan says the arrangement can alleviate stress, reduce risk, and improve efficiency.
"There is a lot that doctors often don't realize in terms of making their technology investment pay off effectively," says Van Loan. "We start by helping them find and improve any basic security issues they have and putting policies in place to keep them secure. But we also recognize that security is an ongoing effort and not just a one-time fix. That is why we are less of a service provider and more of a value-added partner. "
"It is vital to understand what the stumbling blocks are in a particular office," adds Fleming. "Our technology team is very experienced in the healthcare industry. They understand the kind of information they are managing and they know how to make sure that technology is an asset and not something that detracts from providing quality care."