Health Information Exchange: A (Relatively) Painless Option
Sep 04, 2013 09:39PM ● By MED Editor
By now, most providers are well aware of the goals and challenges associated with Health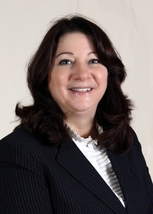 Information Exchange (HIE) and managing Electronic Health Records (EHRs).  You have probably read the articles, heard the success (or otherwise) stories, and done some research.  You have undoubtedly considered the challenges of implementing and upgrading your own IT system and you may be feeling a little overwhelmed.
Two options that can help make the road toward smother exchange of information a little less bumpy are South Dakota Health Link's Point of Care Exchange and/or DIRECT Services.  A program of the South Dakota Health Department, South Dakota Health Link is a network that electronically connects hospitals, federally-qualified health centers, primary care providers, specialists, labs and pharmacies in the South Dakota region.
The Point of Care Exchange, Health Link's real-time query-based exchange service, enables providers to find information on a patient from other connecting clinics, potentially improving efficiency by:
Connecting participating providers in real time with a limited set of information from their patients' electronic patient chart across a secure network.
Providing critical information immediately – whether during a routine visit or medical emergency, eliminating the need for phone calls, faxes and mailing of charts and record.
Streamlining office processes away from traditional paper-based systems, reducing the chance of errors and improving efficiency
Similarly, Health Link's DIRECT is a secure and efficient state-wide messaging service that allows for the exchange of referrals, reports, and other patient care documentation between providers who know each other and have a relationship of trust. Over 700 providers at 49 South Dakota healthcare facilities, including 17 ambulatory, 12 behavioral health, 11 long term care, and 9 hospitals, are now using DIRECT to help meet Meaningful Use Stage 2 requirements.  
The DIRECT messaging service allows hospital to distribute action lists with the summary of care files upon discharge to referring physicians or caregivers with the confidence that the message will be securely received.  From the clinic side, providers (radiology, clinics, and labs) are able to work around the EHR interfacing obstacle by sending and receiving messages through DIRECT. DIRECT allows clinics to receive referrals and authorizations and transmit result messages to any organization with a DIRECT address.
Qualified South Dakota medical providers are eligible to receive free DIRECT messaging through 2014. This includes both new and current South Dakota Health Link DIRECT users.
Kathleen Christiansen is the HIE Management Analyst for South Dakota Health Link.