Contemplating 2014 and the Affordable Care Act - By Dave Hewett
Sep 04, 2013 02:05PM ● By MED Editor
Please take a moment and contemplate the following: 1)All the patients you see have some form of public or private insurance coverage. 2) They receive that coverage regardless of what you or your colleagues have treated them for in the past. 3)The premiums paid by your patients between the ages of 18 and 64 differ no more than a factor of "3" assuming they bought the same insurance product.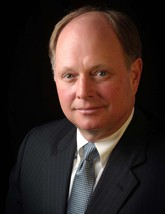 Certainly, this is not reflective of the patient population you currently treat.  But it will be approximately your patient population beginning this coming January 1.   
January 1, 2014 is a watershed deadline date for the Affordable Care Act (ACA).  It is on that date, just a few short months from now, that fundamental changes to how people receive health insurance coverage in this state and in this country will be implemented.  Mandated coverage, narrow premium rate bands based almost exclusively on age, and no medical underwriting is the future.  Of course there are a lot of other things related to how people get their health insurance coverage like health insurance exchanges and requirements for employers.  But, I believe the most basic reforms to healthcare coverage are embodied in these three elements of the ACA.

The reforms are so fundamental that many have chosen to take a "wait and see" approach to anticipating the real impact of these reforms.  The truth is that we don't know if everyone will adhere to the mandate or just pay the $95 or 1% of income penalty (whichever is greater).  We don't know if there will be enough healthy 20-somethings signing up for coverage to offset increased expenses associated with those who are being treated for expensive medical conditions.  We aren't sure just how premium subsidies will work with products sold through public health insurance exchanges.  But what we do know is that the coverage landscape will be a lot different in less than four months.
We also know that not everyone will be covered in South Dakota.  As long as the State delays Medicaid eligibility expansion, at least childless adults with incomes between 53% and 100% of poverty will lack coverage.  And who knows what those between 100% and 138% of poverty will do.  But for many South Dakotans, they will have access to affordable coverage and a reason to pursue that coverage.
So here is the physicians' clinic challenge.  How much does your office assist the uninsured patient who comes into your office?  Do you offer them literature about the public health insurance exchange?  Do you help them enroll? Or do you just bill them and hope they can pay the bill?  If your patients need coverage, please refer them to www.HealthCare.gov.
From the provider community perspective it seems like we have been meeting ACA- related deadlines for longer than we can remember.  So, as providers we may have become somewhat callous and indifferent to the deadlines ahead.  
The January 1, 2014 ACA-related deadlines may be a little outside of the physician's public policy realm.  But they are fundamental to healthcare as we know it in South Dakota and the rest of the nation and deserve your directed attention.  Are you ready for 2014?
Dave Hewett is President of the South Dakota Association of Healthcare Organizations. www.SDAHO.org.